Who Says Work Attire Can't Be Artistic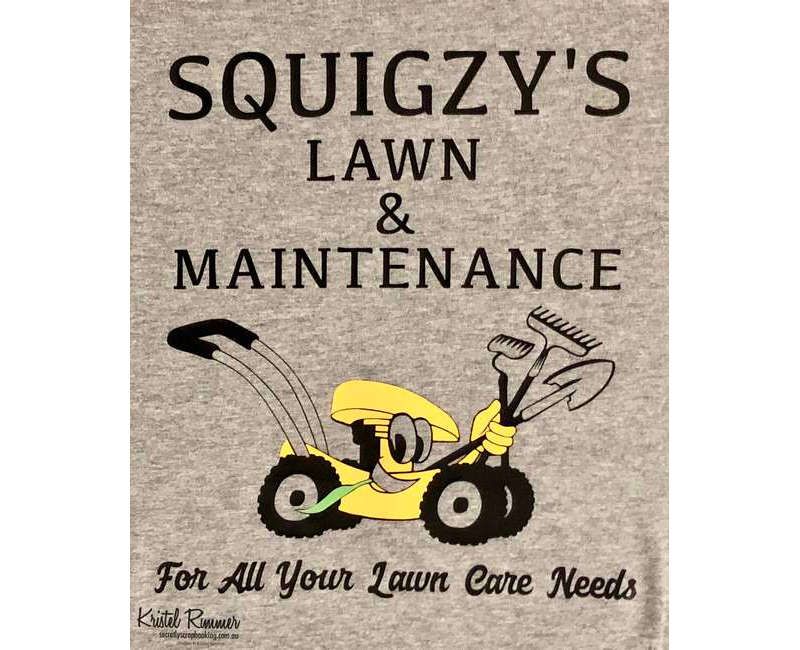 Hi and welcome to my Who Says Work Attire Can't Be Artistic blog post! I would like to share some work attire that I did for a customer for their business. The business that approached me is Squigzy's Lawn & Maintenance who wanted some work pants and singlets done with images and text that related to his business.
As I offer customers the option to supply their own clothing or I supply the clothing, this provides a level of flexibility within reason. Typically I prefer to work with 100% cotton as this bonds best with the materials I use however, I'm also able to work with fabrics with portions of polyester and elastine. If you have fabrics with different materials feel free to check with me about whether I'm able to work with the materials you have.
For these items I was given typical text fonts I needed to match and images that needed to be modified so I could work with them. You will notice that the lawnmower on the customers singlet is slightly different to their facebook page as I need images without gradients. I'm happy to work with images you have or to create something if necessary to complete an order, I can also convert images to different formats if you need them for your business.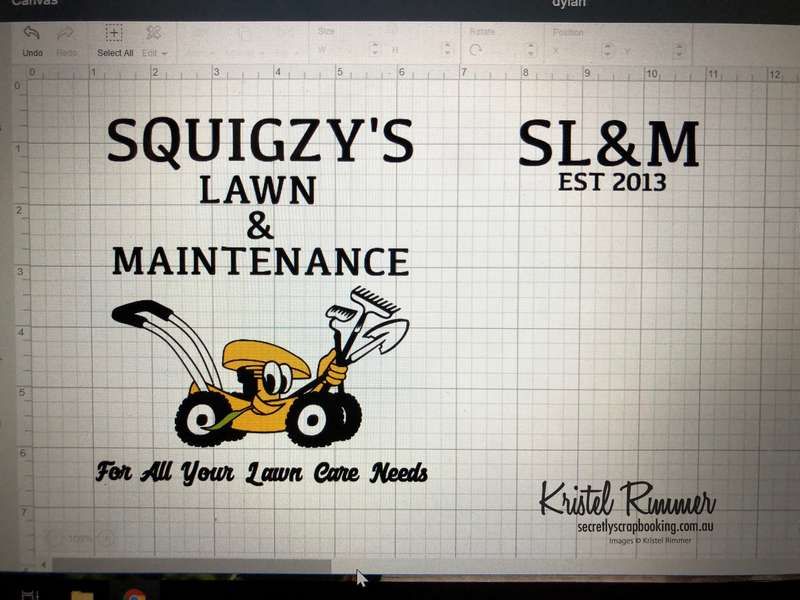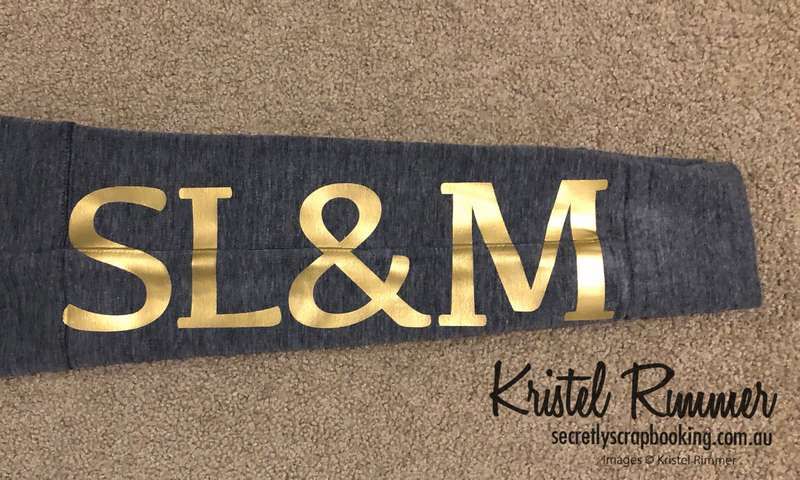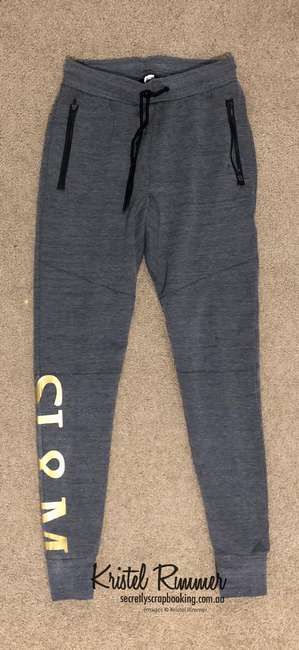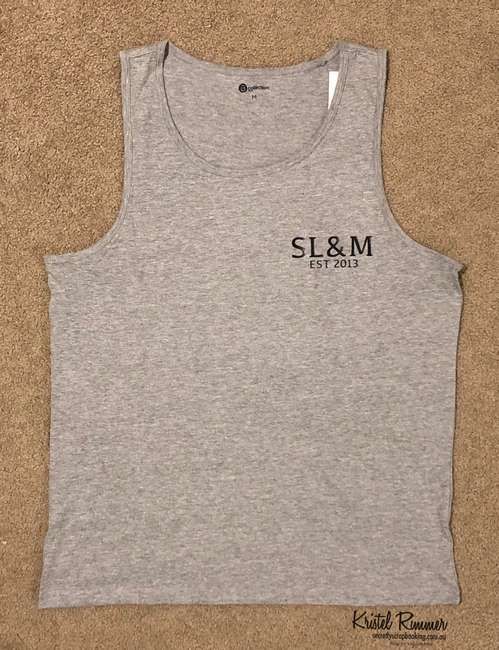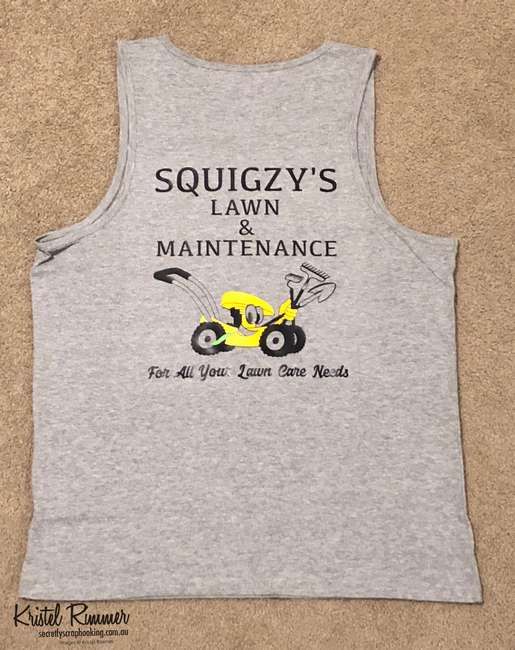 If you're interested in someone to help out with your lawn and maintenance needs, Squigzy's Lawn & Maintenance has a 5 star rating on facebook with a number of followers. If you are curious or wanting to contact Squigzy's Lawn & Maintenance then you can do so via their facebook page:
Thanks for reading my post if you would like something custom made for your business please feel free to contact me on facebook, email or by phone . Now it's time for me to go back to Secretly Scrapbooking!
Stella Xx
Bunbury, WA
Shop | Custom Orders | Candle Product List
---
Read Prev Post
Read Next Post