About / Contact Me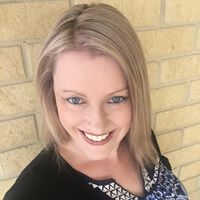 Secretly Scrapbooking is a registered business name for ABN 42 669 078 223.
My name is Kristel Rimmer, I'm a long time scrapbooker / card maker and now I am exploring the world of craft beyond papercraft. I operate and trade as a small business making and selling custom homemade crafted items. I'll happily try and make whatever you are looking for however keep in mind that as I am a business I must respect the laws with regards to copyright and trademarks.
Some of the items I make by category are:
Decorated Candles for All Occassions
Fashion (Shirts, Pants, Dresses, Jumpers and More)
Fashion Accessories (Handbags, Makeup Bags, Jewellery and More)
Drinkware (Glass, Ceramic, Plastic)
Homeware (Cushions, Photo Frames, Rugs, Signage and More)
Giftware (Money Boxes, Photo Frames, Coasters and More)
Baby Giftware
And The List Goes On...
Why Secretly Scrapbooking you might ask? Well it might surprise you to know that it's a secret...
If you are interested in having me make something you've seen or even something you haven't then please contact me and I would be happy to discuss your needs and provide you with a quote. I have a Custom Orders page that has more information on the subject which can be accessed from the navigation bar / menu.
If you are specifically interested in my candles please refer to these links:
Candle Product Launch | Candle Product List
I accept payment in person via cash or credit card or otherwise via credit card or bank transfer. Credit Card payments are processed using a "Square" which can process Visa or Mastercard Credit Cards.
If you are interested in using a "Square" yourself and would like a nice little discount when you sign up (see details here) then you can use my referral link.
Contact Details:
Kristel Rimmer
Director of Secretly Scrapbooking
e-mail: secretlyscrapbooking@gmail.com
facebook: https://www.facebook.com/KristelRimmerSecretlyScrapbooking
author url: Kristel Rimmer
shop: https://shop.secretlyscrapbooking.com.au