About / Contact Me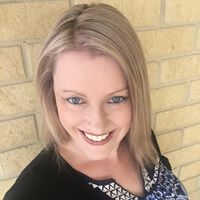 Secretly Scrapbooking is a registered business name for ABN 42 669 078 223.
My name is Kristel Rimmer and I'm a long time scrapbooker / card maker as well as an Independant Stampin' Up!® Demonstrator for Stampin' Up!® Australia Pty Ltd. I operate primarily as a hobbyist however I am now able to trade as a business when required for the purposes of selling some goods and services.
Why Secretly Scrapbooking you might ask? Well it might surprise you to know that it's a secret...
If you are interested in having me make something you've seen or even something you haven't then please contact me and I would be happy to discuss your needs and provide you with a quote.
If you are specifically interested in my candles please refer to these links:
Candle Product Launch | Candle Product List
I accept payment in person via cash or credit card or otherwise via credit card or bank transfer. Payments are processed using a "Square" which can process Visa or Mastercard.
If you are interested in using a "Square" yourself and would like a nice little discount when you sign up (see details here) then you can use my referral link.
Contact Details:
Kristel Rimmer
Independent Stampin' Up! Demonstrator & Director of Secretly Scrapbooking
e-mail: kristel.rimmer@gmail.com
facebook: https://www.facebook.com/kristelrimmerStampinup.
author url: Kristel Rimmer.
Disclaimer
The content shown on this website is solely the responsibility of Kristel Rimmer, Independent Stampin' Up! Demonstrator. The use of and content of the classes, services, or products offered on this website is not endorsed by Stampin' Up!.
All images shown on the website shall comply with Stampin' Up! Demonstrator Policies and shall carry watermarked, captioned or footnoted copyright acknowledgements as applicable to this policy. If you feel that any artwork, images or content does not comply with the requirements of Stampin' Up! please contact the author to allow the issue to be corrected as applicable.