Paper Adventures Team October 2017 Blog Hop - Favourites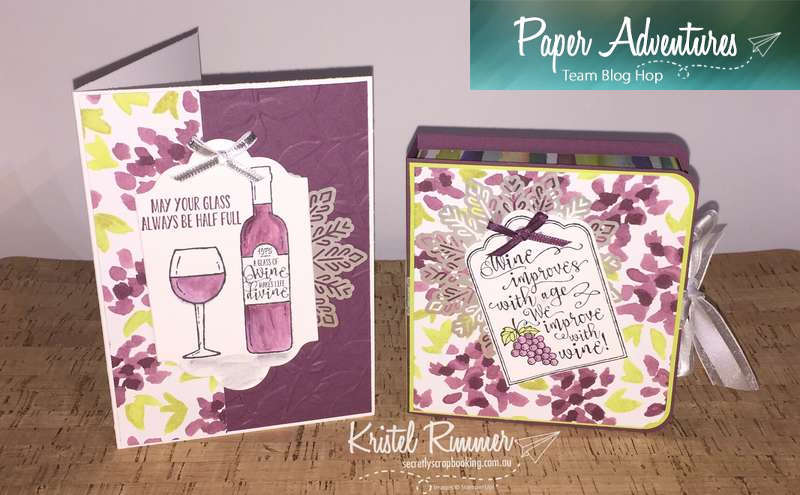 Hi and Welcome to the Paper Adventures Team October 2017 Blog Hop - Favourites! It was decided for this blog that we would show off our favourite stamp set from the annual and / or the holiday catalogue. For our team meeting we were asked to make up a card kit / shoe box swap using a favourite stamp set which other team members would make. I chose to show off a stamp set for the class and also make two (2) extra items that I paired up for this blog. This has been handy as it has inspired me to go crazy with spin off designs as I've been making exciting new things to sell at our local market. I chose the stamp set I have because I liked how easy it could be used to make so many different items that people love. So imagine a drum roll here...
Note: This blog post contains products purchased from Stampin' Up!®. The latest Catalogues are here.
I chose the Half Full stamp set as my favourite that features wine and wine glasses...ironically I don't really drink wine so go figure. So with this stamp set I made up a shoe box swap which I included all the equipment and items needed to make the card other then the dies as you can see below.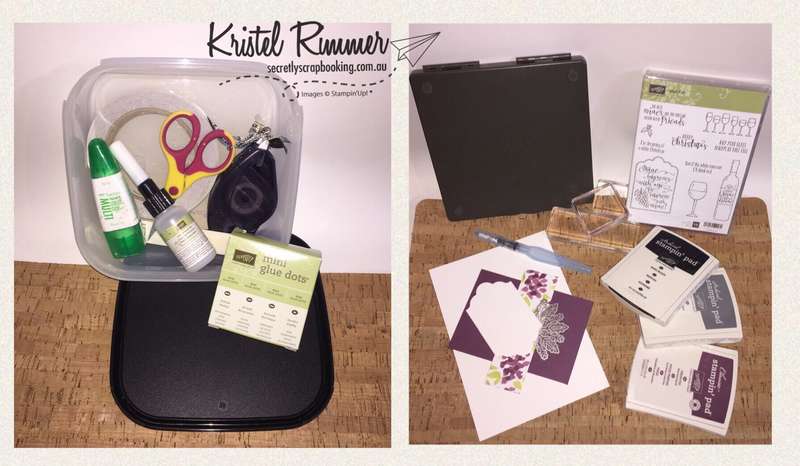 So what kind of card did I make? A rather simple one as everyone had to be able to look at the card I made and be able to recreate it with little assistance from me in a short time period. Most of our team travelled up to Perth to see one of our lovely team members to have our team meeting and assemble our swaps. We all had a lovely time and even fitted in a lovely lunch. We ended up spending about 15 minutes per card as we had to squeeze in seven (7) designs.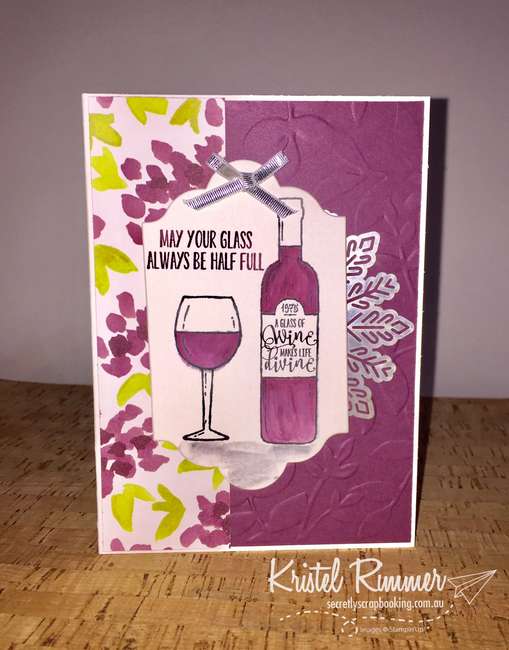 For my card I decided to use the Half Full stamp set, Layered Leaves Embossing Folder and Lots Of Labels Framelits Dies. I used Fresh Fig and Whisper White Cardstock matched with Naturally Eclectic Designer Series Paper. To help finish the card off I used the Aqua Painter to colour in the wine bottle and glass with some additional shading in Basic Grey at the bottom of the images. I have then used embellishments including the Foil Snowflakes and 1/8"" (3.2mm) Silver Ribbon which accented the card quite well.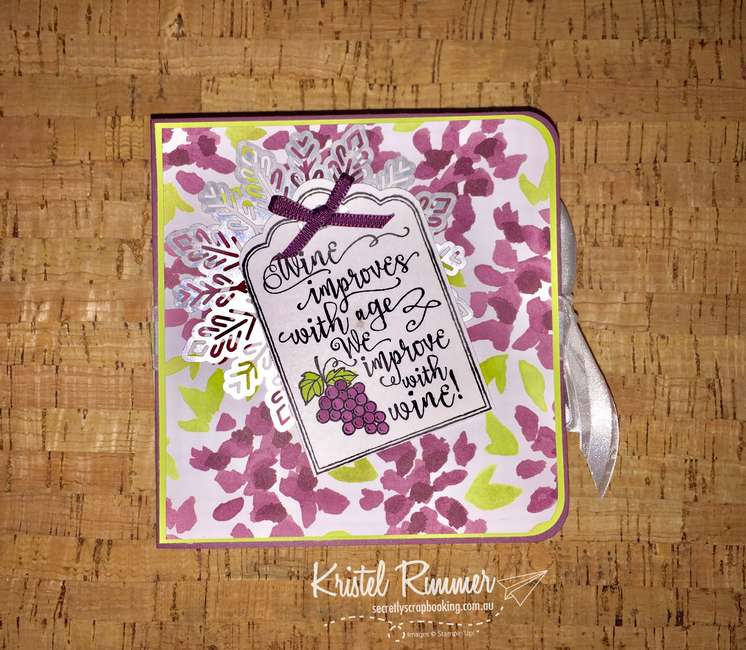 I had planned to make some tile coasters to go with the card but I wanted a box to put them in to make it a gift. This took me quite a bit of time to work out measurements for my box as there didn't appear to be any designs the right size. For this box I wanted to keep the colours and the theme so I used Fresh Fig, Lemon Lime Twist cardstock and Naturally Eclectic Designer Series Paper.The sentiment was created using the Half Full stamp set which had been cut with the Scalloped Tag Topper Punch and finished off with the Aqua Painter. To match the box to the card I finalised the box using embellishments including the Foil Snowflakes, 1/8"" (3.2mm) Sheer Fresh Fig Ribbon and finally reatired 5/8"" (1.6cm) Organza Whisper White Ribbon to tie the box closed.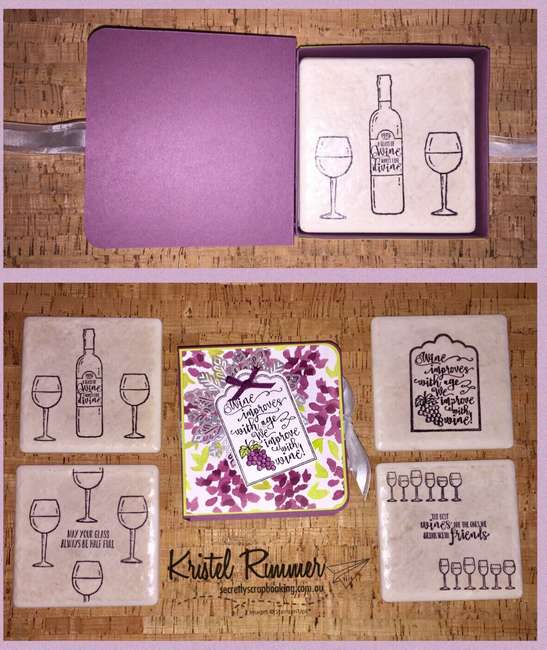 The last step was to make some coasters to go in the box to make the gift. I made four coasters with felt bottoms to go in the box that used the Half Full stamp set as the theme.If you want to read more about the tile coasters, you can see my previous post at:
I hope you liked reading about these items today, it was a great challenge to build a shoe box swap as it was hard to guage how much to do before the class as I hadn't done one before. An even greater challenge was creating the tile box as this required so much time and effort to get it right. It has been really fun creating something for someone else to make and gives you a new appreciation for assembling a card under pressure. Be aware that to make these I used the following YouTube links as a basis for my designs:
Thanks for reading my post now it's time to follow the blog hop onto our next lovely participant, Mandy Depiazzi. I hope you enjoyed my blog.....it's time for me to go back to Secretly Scrapbooking!
Stella Xx
Bunbury, WA
Join | Shop | Candle Product List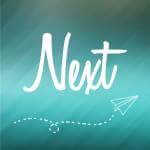 Secretly Scrapbooking Home | Jump To Product List | Jump To Comments
---
Product List
Note: All prices are shown in Australian Dollars
---