Paper Adventures Team Birthday Theme Blog Hop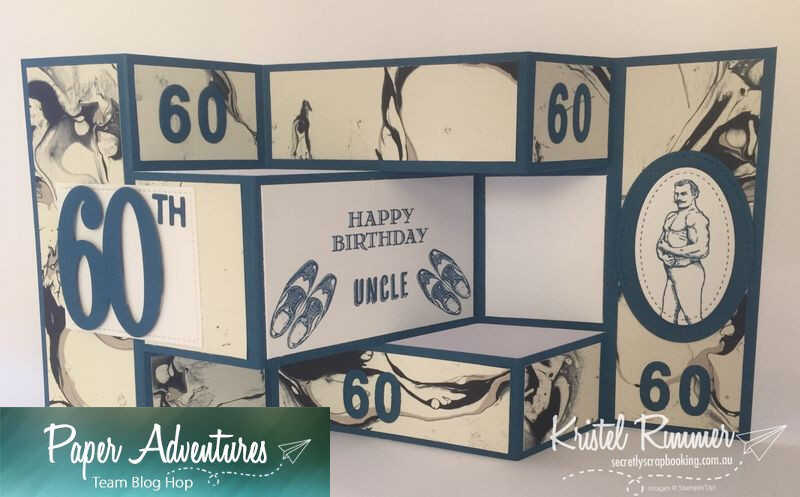 Hi and Welcome to the Paper Adventures Team Birthday Theme Blog Hop! This Blog hop was inspired by Kelly Kent who is celebrating her birthday today.
Note: This blog post contains products purchased from Stampin' Up!®.
I would like to share with you a Trifold shutter card in a male theme. I always find it a challenge to make male cards but needing to make a special card for our uncle's 60th I thought I would try another style. I wanted a card that I could still fit into an envelope with a gift card but looked fancy to display.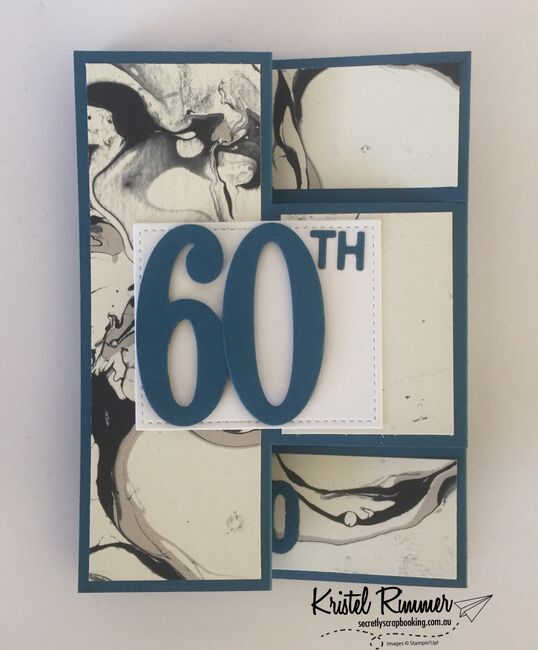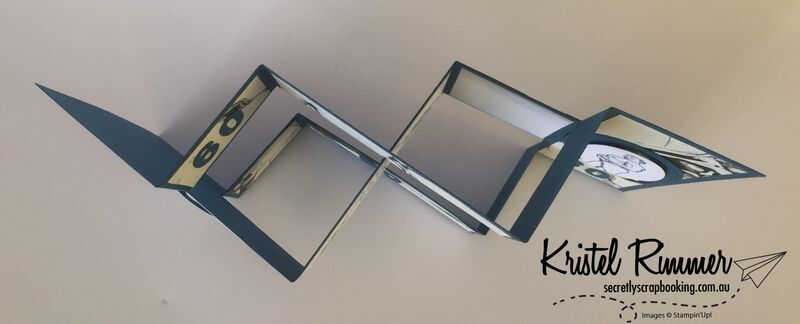 It took a bit of time in preparing for this card as it was challenging picking DSP, cardstock and deciding on the stamp set to use. I decided to go with Dapper Denim Card stock and some retired Going Places Designer Series Paper. I also used the Guy Greetings stamp set, Stitched framelits, Large Number framelits and some Little Number framelits (which are now retired). With this card there are a couple of options for writing space with either the solution I chose or by using the larger panel on the far right where I have placed the oval decal with the man stamped. You could also put a white panel on the back of the card if you prefer more space or privacy.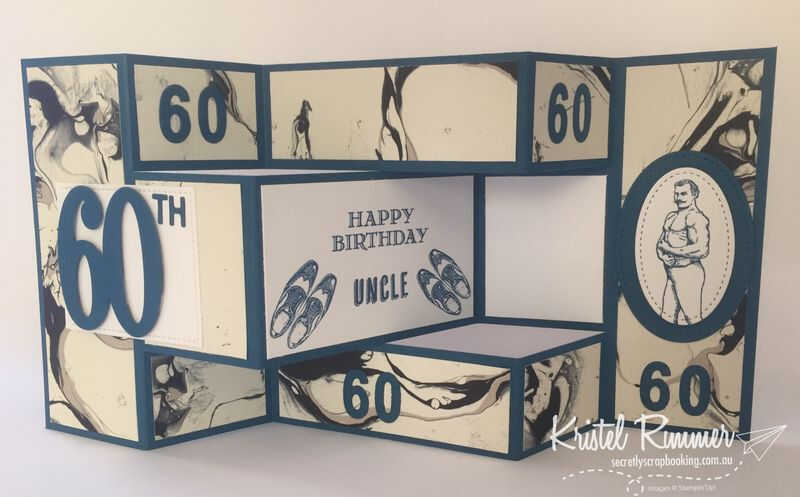 When decorating the card be mindful that to allow this card to fold down you need to insure that the decorations aren't too bulky. Some of my decorations have got dimensionals underneath but still fold reasonably flat. As this card looks different from all angles I have chosen to place decorations in different places to add character.
I have been trying alot of new card styles lately and I have been finding this to be a fun and challenging way to learn more skills and how to use products effectively. I would encourage anybody who struggles for ideas to try something that you have never done before as this is a great way to get your mind working.
I used the following YouTube link as a basis for my design:
Thanks for reading my post but now it's time to follow the blog hop onto our next lovely participant, Narelle. I hope you enjoyed my blog.....it's time for me to go back to Secretly Scrapbooking!
Stella Xx
Bunbury, WA
Join | Shop | Candle Product List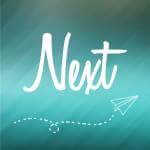 Secretly Scrapbooking Home |
Jump To Comments
---