Paper Adventures Team 2017 Annual Hostess Sets Blog Hop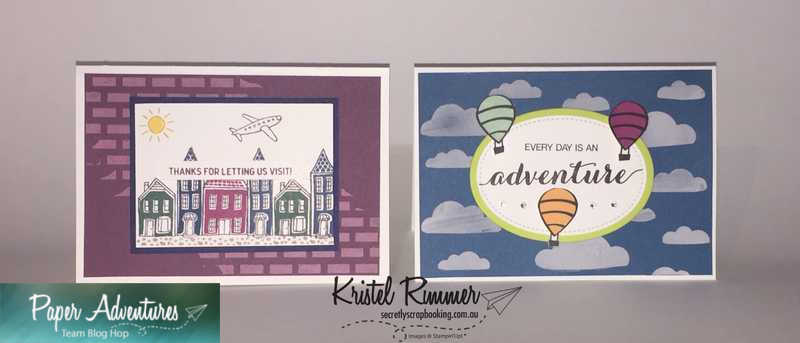 Hi and Welcome to the Paper Adventures Team 2017 Annual Hostess Sets Blog Hop! It was decided for this blog that we would go with a theme using Hostess Sets and I will be showing off two (2) of these sets tonight. I also decided to try something new for my projects tonight and I have tried out the new Embossing Paste and stencils / masks in the Pattern Party Decorative Masks set as well.
Note: This blog post contains products purchased from Stampin' Up!®.
How is everyone enjoying all this wet weather? I must say I am enjoying the rain when I'm getting to craft but not so much when I'm out playing hockey in the rain tonight as this blog goes live. Luckily we have had soooo much rain and this means soooo much crafting and I have been on a crafting frenzy as of late so I hope you enjoy seeing what I've made.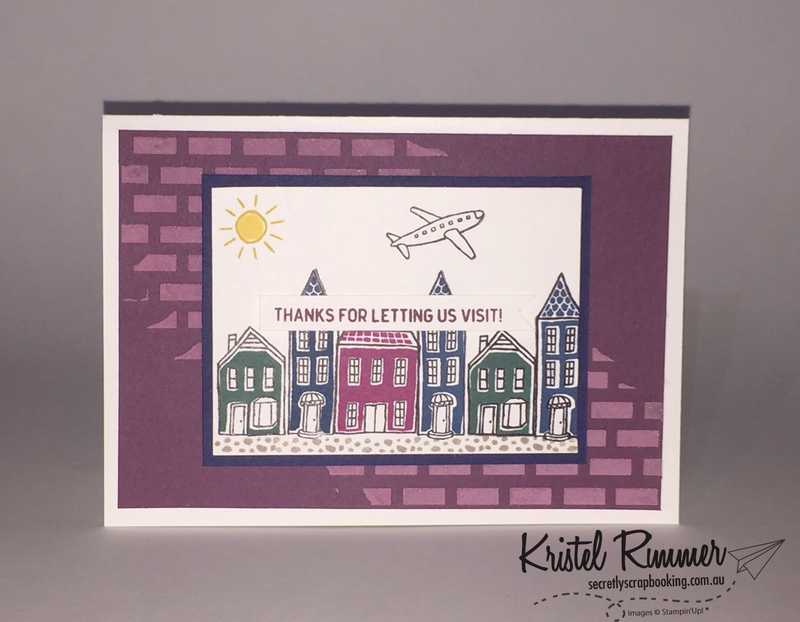 The first hostess set I chose to try out was In The City. Rather then using DSP on my cards I have used the Embossing Paste and associated stencils / masks. You can add colour to the Embossing Paste to change the paste colour from white to match in with the cardstock or DSP that you are using. I used Fresh Fig cardstock so I decided that I would add a couple of drops of the Fresh Fig Ink Refill to the Embossing Paste. I chose to go with the Brick stencil for this card. I also used Night Of Navy cardstock as a backing for the centrepiece of the card. I found this set a little hard to start making with but once the ideas started I was on my way.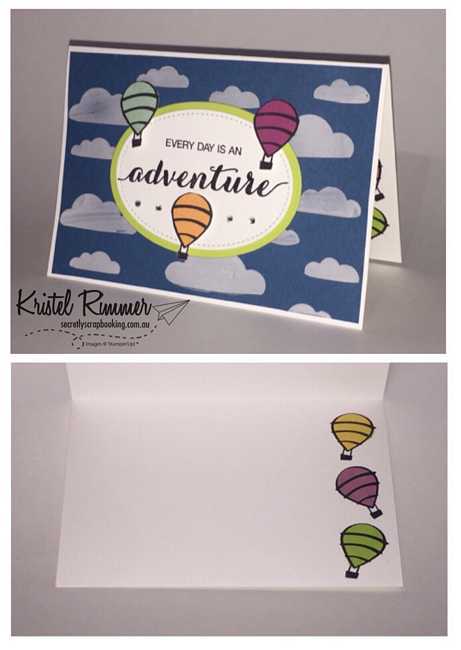 The other set I would like to share with you tonight is Dare To Dream which also features the Embossing Paste and Cloud stencil. This time round I left the Embossing Paste white as it fitted in with the theme. I stamped the little air balloons and then I fussy cut these out and stuck them on with dimensionals lift them to add depth. On the inside of the card I thought it would be cute to stick with the air balloons to carry the theme through.
I really enjoyed using the Embossing Paste as it adds texture to the cards. I found it fairly easy to use however I thought I should share what I learned when using it. If you do want to colour the Embossing Paste I found this easiest by using a silicon mat, put a portion on this and mix the colour in. As for cleaning tips, make sure you clean up as you use the stencil, tools and silicon mat as it is harder to clean once the paste sets. Wet ones are useful for cleaning up small amounts or use warm water with detergent prepared beforehand in a big enough to drop the stencils in.
I hope you liked reading about these cards, they were a new challenge for me using the Embossing Paste instead of DSP. I have to say making these cards was fun and I will be trying some more cards with the Embossing Paste soon.
Thanks for reading my post now it's time to follow the blog hop onto our next lovely participant, Coriana Boothey. I hope you enjoyed my blog.....it's time for me to go back to Secretly Scrapbooking!
Stella Xx
Bunbury, WA
Join | Shop | Candle Product List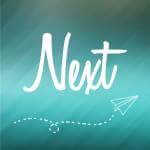 Secretly Scrapbooking Home |
Jump To Comments
---