Ordering Stampin' Up! Products
Stampin' Up!® is an online provider of card making, stamping, papercraft, scrapbooking and / or craft supplies which is generally sold through a demonstrator. They make available an online store and pdf catalogues for current stock which cannot be purchased through other retailers. This is done to encourage interaction with a demonstrator who can guide you on the use of the products and to ensure you get the most value from your purchases. I am an Independent Demonstrator for Stampin' Up!® Australia Pty Ltd and able to assist with orders for Australian or New Zealand based clients.
Ordering Stampin' Up! products can be done through myself or through the website using my details as a demonstrator to order your products / supplies. If you are looking for the lastest catalogue you can see the PDF version here.
I recommend contacting me to place orders on your behalf as it is easy to make mistakes such as with items having similar descriptions but may in fact be different. If you would like to speak to me about ordering you can either:
If you feel comfortable taking your chances with the website then click this Stampin' Up! Website Link.
On the website you can browse all the available products for public purchase. What do you need to know if you use the website? The first thing you need to do is select me as your demonstrator using the "Find A Demonstrator" link in the website header:

This will direct you to another page where you'll select the "Demonstrator Directory-Australia" option and fill it out with my name and state which is Kristel and WA: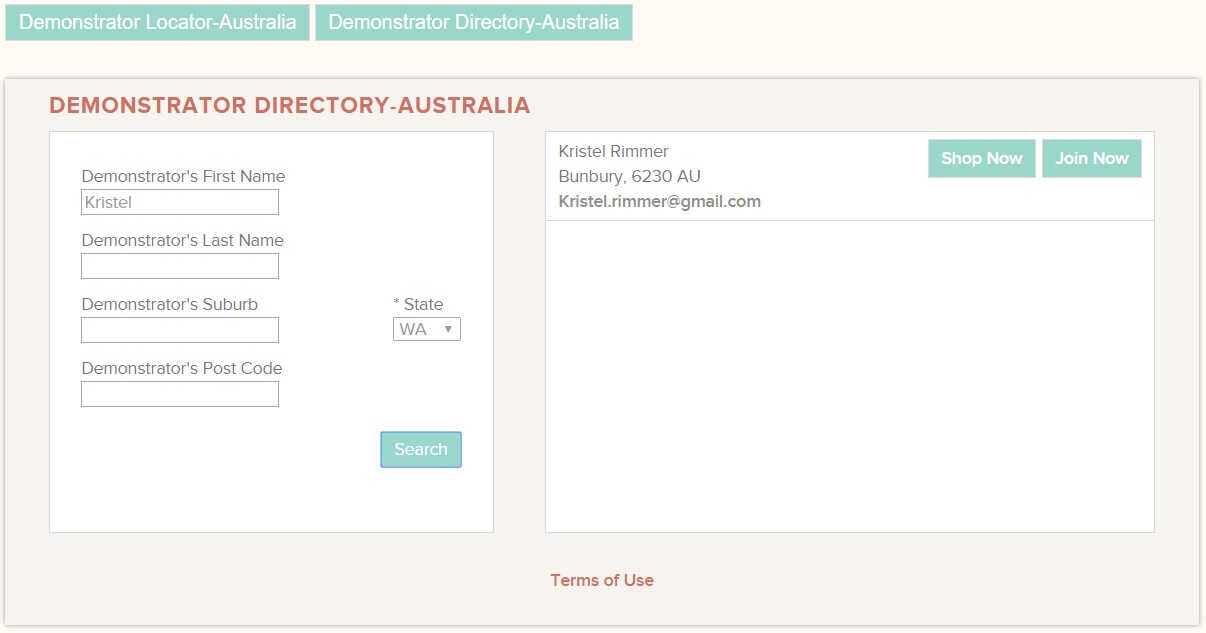 Now select "Shop Now" on the right hand window to allow you to purchase with me. Your page should now look something like this:

Unless you have a login you should proceed as a "Guest" at the checkout.
Hope this helps :)
Stella
Bunbury, WA
Website Extract Images on this page copyright 1990–2017 Stampin' Up!®