OnStage Perth, April 2018 - The Experience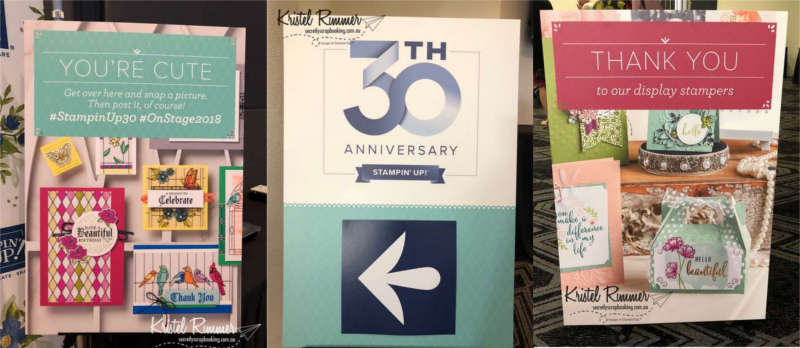 Hi and welcome to my Stampin' Up!® OnStage Perth, April 2018 - The Experience blog post! Today I would like to share my experience at OnStage with all of you as there is always alot of great things to share! This is always an exciting time with new products coming out with the launch of the new annual catalog and expect to experience shock and awe when you find out about all the changes. As you may be aware the annual catalog is a time for In Colour changes with the 2016-17 series being cycled out and replaced by some bright new alternatives. As you would expect there are new stamps, dies, embellishments and more but keep an eye out for news of some more serious changes that some people said they loved and others not so much...very vague I know but I don't like to ruin surprises...hence the "secretly" in the blog name :P
Note: This blog post contains products purchased from Stampin' Up!®. The latest catalogue is here.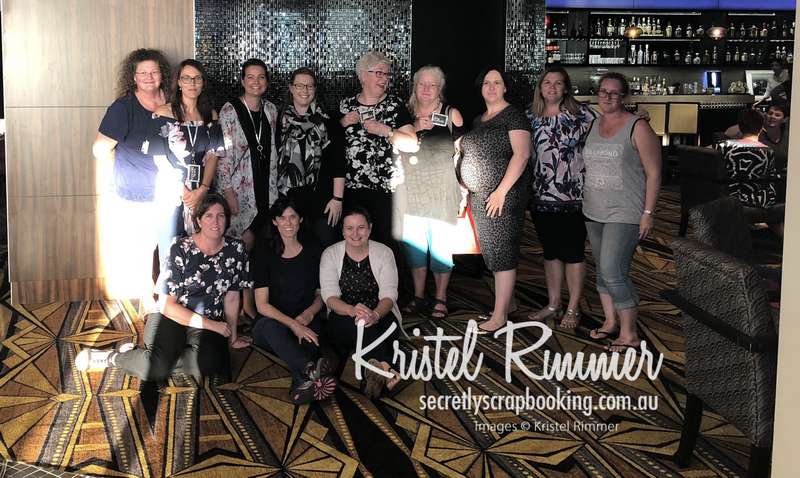 This is our lovely team and a few extra lovely ladies that joined us for dinner on the Friday night at the Rendevous Hotel in Scarborough.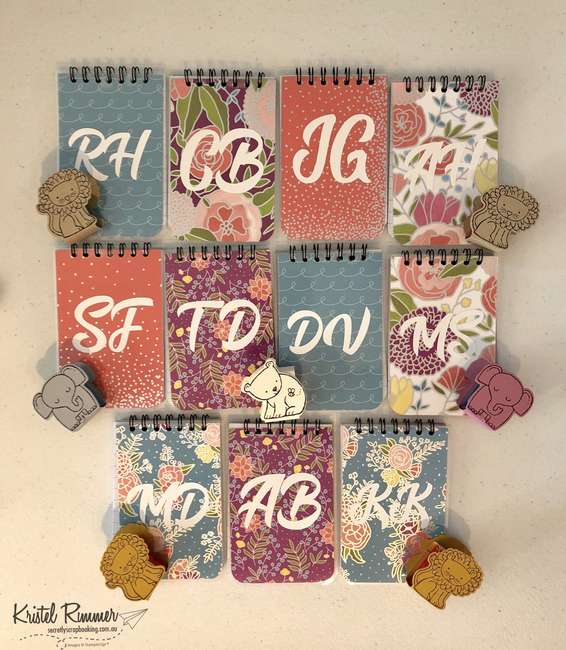 Teams Swaps!! Who doesn't love adding to the excitement by doing some special team swaps. This year we had quite a group of us travel from the south-west of WA so we decided that we would organise a group swap between us before our dinner on the Friday night. For our team swaps this year I made some lovely little notebooks with our beautiful DSP and some mini tic-tac holders...so many happy recipients! This isn't to say I didn't get anything amazing because I most certainly did! I'm sure you'll get to see a number of posts shortly with all the wonderful items my fellow stampers made (and in some cases were still maiking them in the early hours of the morning...good work ladies!)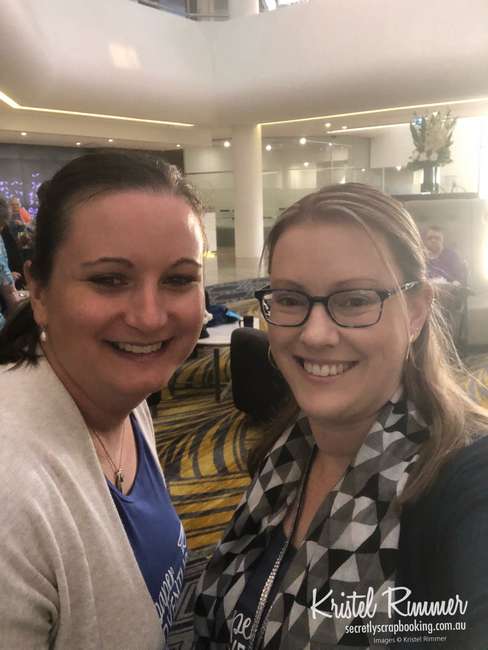 My lovely downline Coriana Boothey and I waiting in the lobby to line up to get in to the OnStage event and see all the awesome new products.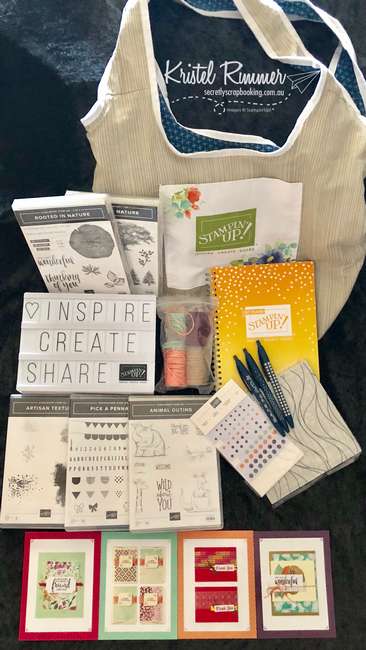 So many exciting things about OnStage and one of the many exciting things to experience is lining up to get name tags and bags as we are all filled with excitement and anticipation. This year we got the beautiful bag in the picture above along with three pens, a light box and a stamp set. This year the stamp set we got was the Animal Outing and I was also lucky enough to get a few others as well during the event. Please note the four (4) cards at the bottom of the picture were made during the event as our make and takes. The orange notebook thingy is actually this year's diary, came in so many bright and beautiful colours and was waiting for us on our tables which will certainly see some use this year!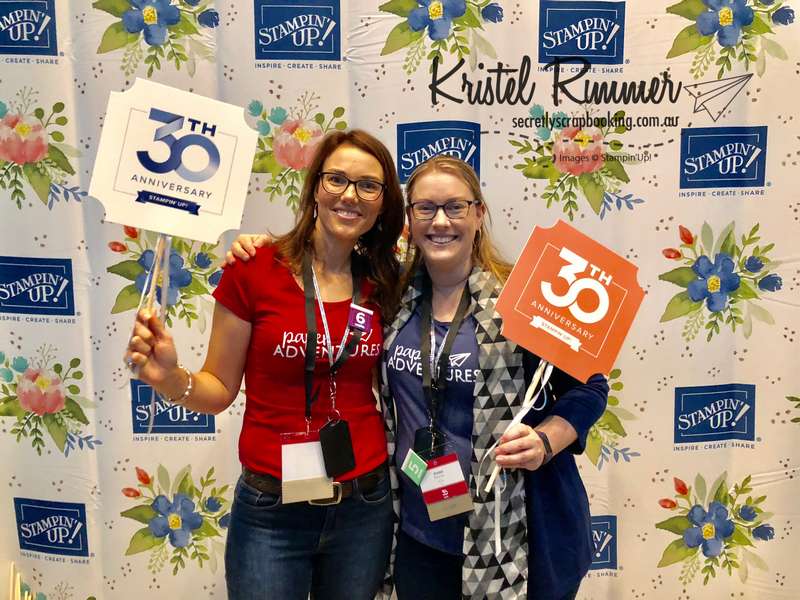 The lovely Mandy Depiazzi and I having a great time at Onstage. I held back some rather hilarious photos for myself as she is always such a character when there is a photo booth and camera opportunity!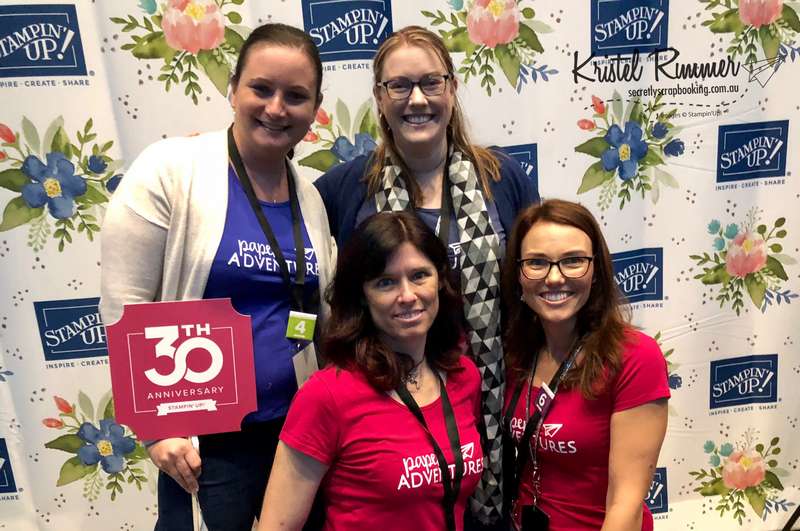 A few more of us having some photos at the photo booth. So many photos taken to keep all the memories saved. I'm glad to be part of an awesome group of ladies and I love that it is always so easy to make so many new friends at these events.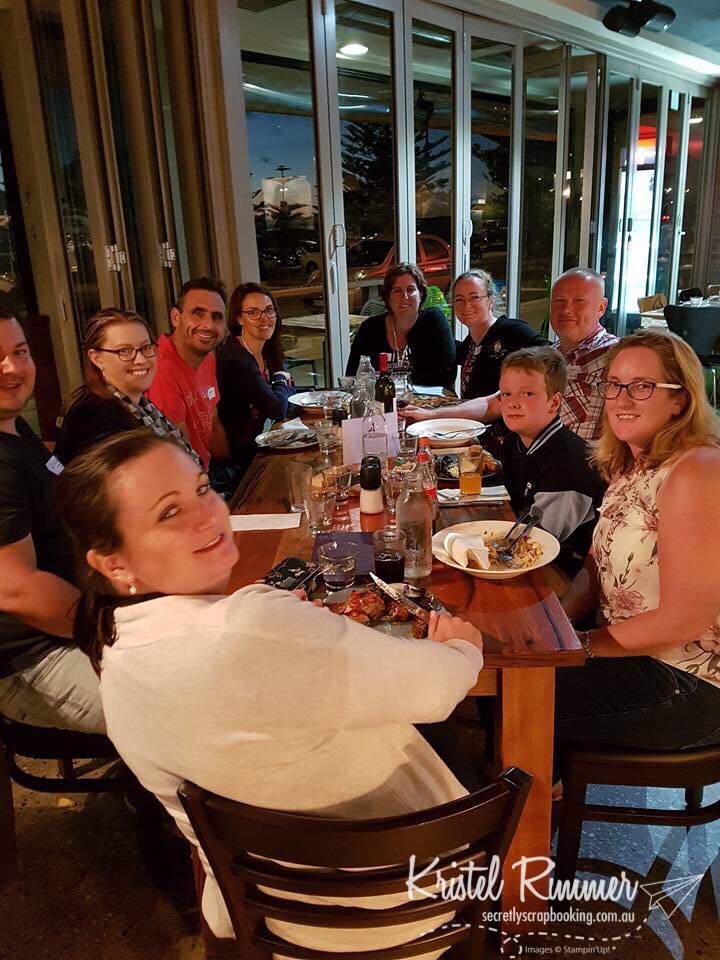 After the event we were all lucky enough to be invited out for a post event dinner before heading home to Bunbury, WA. This was fantastic as we all got to mingle a bit more with all the excitement, news and our new catalogue featuring in alot of conversation. It was great to meet some new people, spend time with those we already knew and as always making so many new amazing friends.
Thanks for reading my post and please leave a comment if you found this post helpful. Stay tuned for my next post which is a blog hop featuring display stampers and presenters. Now it's time for me to go back to Secretly Scrapbooking!
Stella Xx
Bunbury, WA
Join | Shop | Candle Product List
---