Onstage November 2017 Prequel

Image copyright 1990–2017 Stampin' Up!® - OnStage Banner
Warning! This blog post includes photos of people relaxing and having a great time!!!
Onstage is only 5 days away and the excitement is building...I'm looking forward to meeting lots of Stampin' Up!® Demos and catching up with my team from Western Australia in Melbourne. I thought it would be great do a quick stop over in Sydney first for a bit of a getaway but it hasn't really distracted me from the fact that it is less than a week to see some new products. On Friday the rest of the team will land in Melbourne and it will be a party of seven (7) demo's...It's really exciting to have so many of us being part of this experience.
The weather in Sydney has been a little wet the last couple of days but managed to make the most of it and I have been doing so much walking. As you can see I've got myself an umbrella and I have been practicing singing and dancing to "Singing In The Rain"...If your wondering where my lovely scarf came from it is one of many purchased from Lime and Soda Scarf Co...I am currently addicted, one of my many addictions.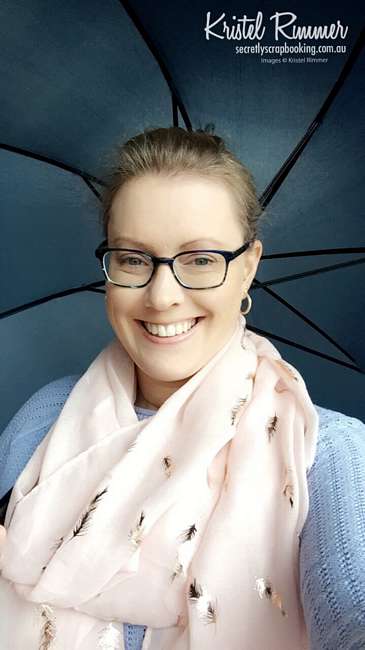 Today was forecast to be a thunderstorm with it raining pretty heavy this afternoon so I have sought refuge in a niche cafe in the back of a used bookstore and the weather is the real reason for my blog post today.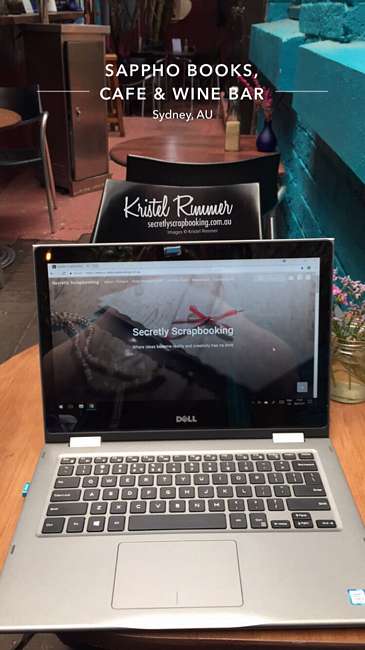 I thought I would show you just a few photos of our trip so far. Hope you enjoy seeing some sites of Sydney.

The View From My Room At The Sofitel Darling Harbour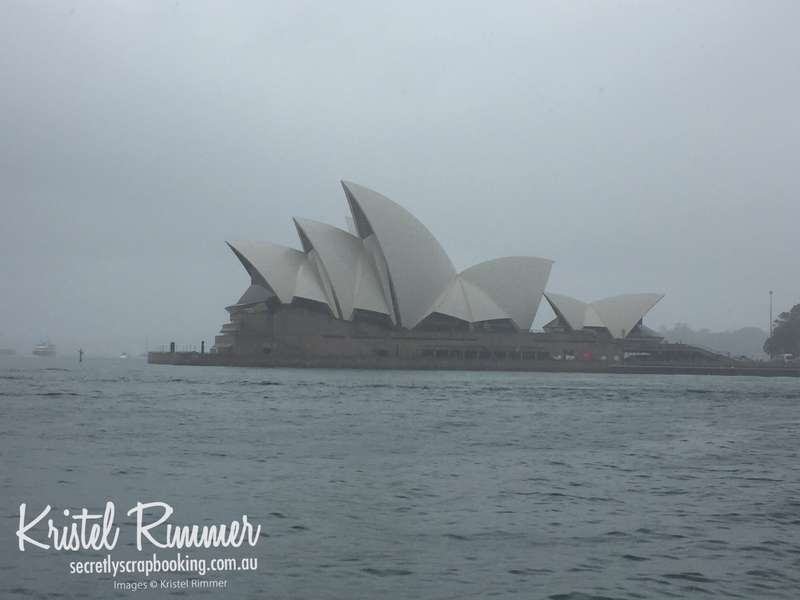 Sydney Opera House Shrowded In Mist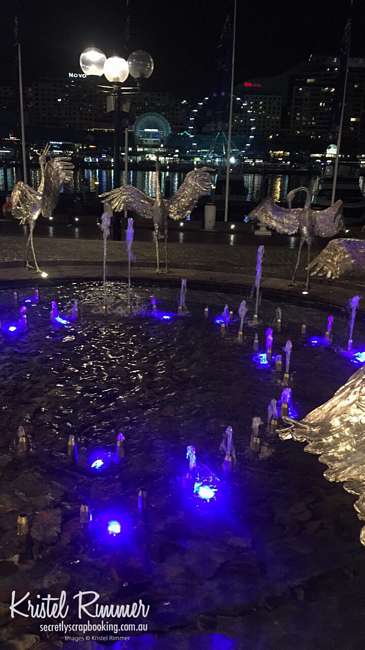 Bird Water Feature In Cockle Bay Wharf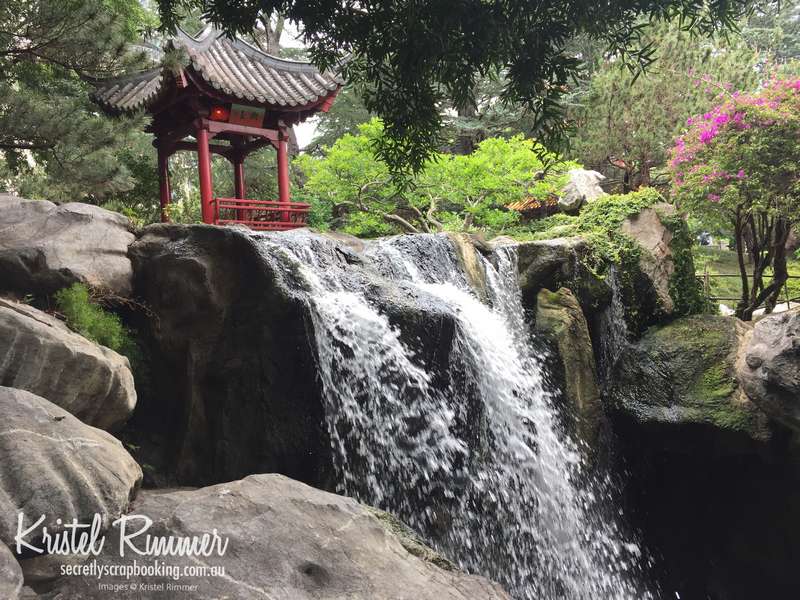 Chinese Friendship Garden
I hope you enjoyed seeing what I have been up to in Sydney and as I finish this blog the sky is clearing up so it's time to finish up. If you are interested in finding out more about Onstage, would like to have something made for a special occasion or simply want to talk crafting then feel free to contact me. Now it's time for me to go back to Secretly Scrapbooking in holiday mode!
PS...drinking mocha and blogging in the back of a used bookstore is just as fun as it sounds...I'm off to check out the Arts & Crafts section right now :)
Stella Xx
Bunbury, WA
Join | Shop | Candle Product List
---