Onstage Melbourne November 2017

Image copyright 1990–2017 Stampin' Up!® - OnStage Banner
Soooooo I'm super excited to say it's that time again. I have just been holidaying it up in Sydney an now I have come across to Melbourne for the Onstage Event. It's very exciting to be sharing this with seven (7) of our team members as we have all flown over from Western Australia. If you missed my prequel post you can see it here.
So, a little bit about OnStage for those who've never been...
OnStage is an exclusive event for Stampin' Up! Demonstrators that is always super exciting as we get to meet so many amazing creators who share what we love. All of the OnStage events I have been to now have involved swaps, this is were you make something using products from the current catalogue and swap with another person at the event but this is not mandatory (I will show what I made further down in my post). The OnStage event for us this time is a full day event in Melbourne were we will hopefully get to see a lot of Sneak Peek items that are comming out in the Occaisions Catalogue, oh and we also get to pre-order, Yay!
For those who are not familiar with the restrictions placed on Onstage attendees there are a number of requirements we must abide by. Most of the restrictions relate to when we can show off the new catalogue and the items you can purchase from it. As soon as I'm allowed to, I'll look to post on my blog some sneak peeks of items from the catalogue for people who did not attend.
It is always very exciting being a part of this experience and if you think you might be interested in participating then you can join my team. By becoming a demonstrator this will give you access to many perks. Please contact me and I will be able to share more with you :) (see this link for details)
For OnStage we generally create swaps for our team and for swapping with others as a way to show off techniques, products and ideas to give us all an opportunity to learn off each other. My team members attending OnStage have created some cool swaps that I haven't seen yet, but I've made an OnStage Survival Kit contained in a personalised book box with some special little treats.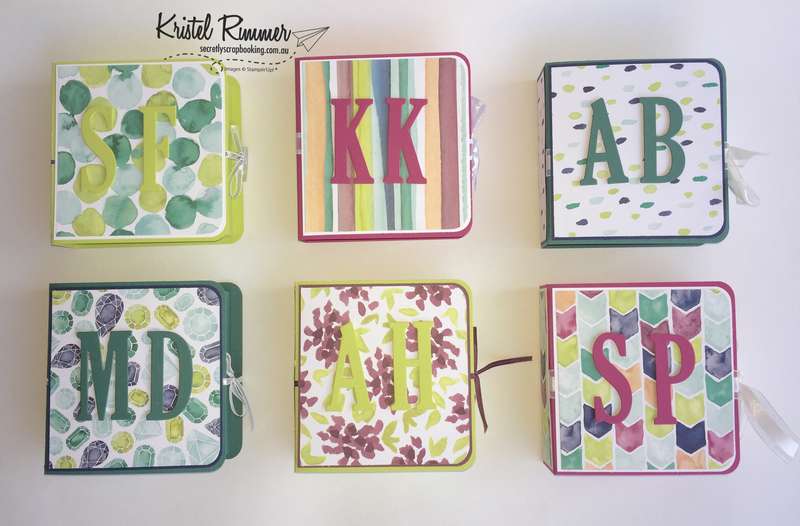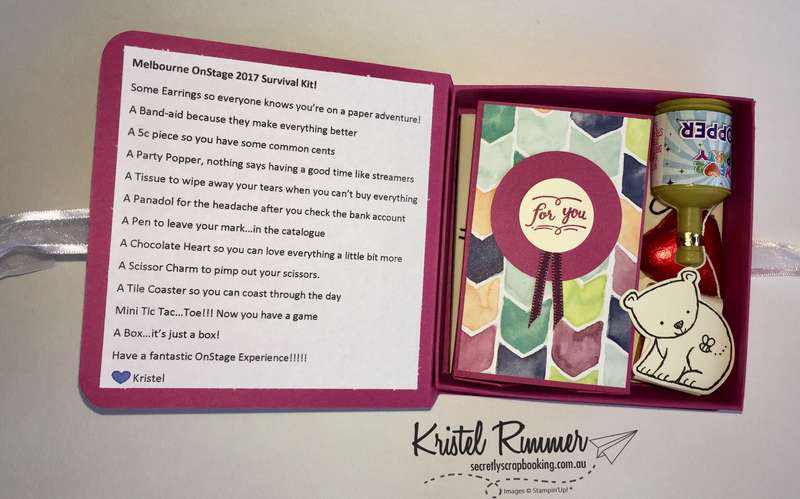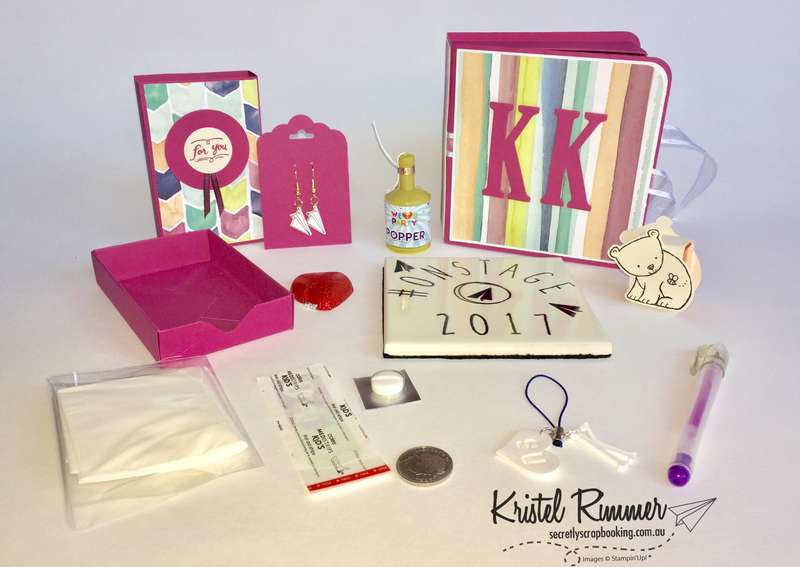 The other swaps I made for OnStage to swap with people outside my team are some earrings and scissor charms.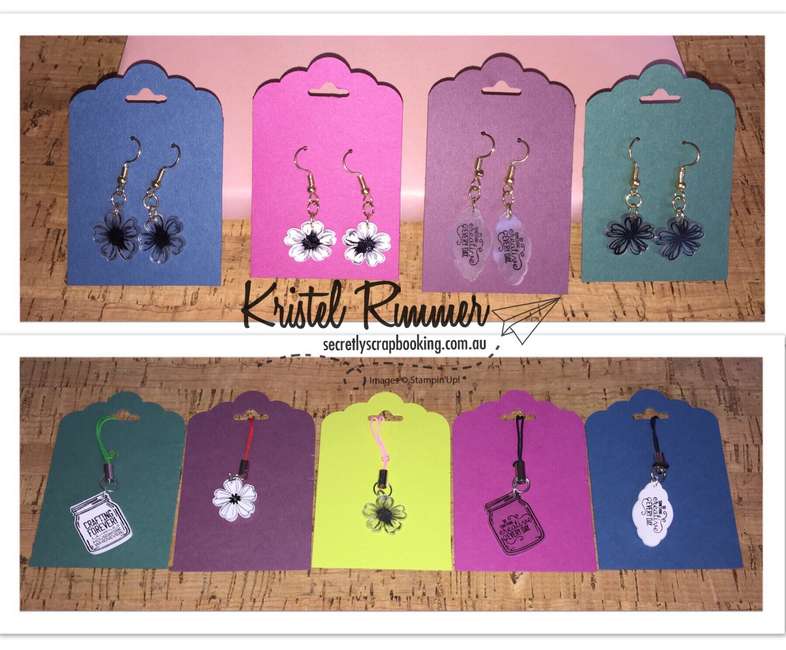 For the earrings and scissor charms I used Stampin' Up! stamps, framelits and punches with a non Stampin' Up! product called shrinky dink. This product works well with a retired Stampin' Up! product called Staz-On which is a permanent ink. Shrinky dink is like it sounds when put in the oven or heated with a heat tool it shrinks in size. This is a very fun product to use with Stampin' Up! products as it allows you to make lots of miniature gifts.
I thought I would spoil myself this time and make a little gift I could take along and use while at Onstage this will help me mark out all those new needs and wants in the catalogue...they are abviously all needs ;)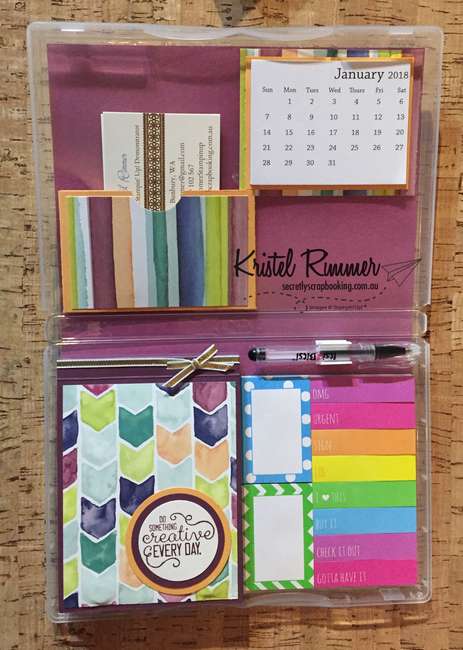 OnStage is an amazing event and if you get the chance to attend then I would definitely recommend it. If you are interested in knowing more please feel free to contact me. If you'd like to check out the event then search for #OnStage2017 on facebook or google.
I have listed the YouTube link's below that I used as a basis for the Punch Board Match Box and Book Box:
Thanks for reading my post and I'm going to go back to checking out my new catalgoue. Now it's time for me to go back to Secretly Scrapbooking!
Stella Xx
Bunbury, WA
Join | Shop | Candle Product List
---