OnStage Display Stamper April 2018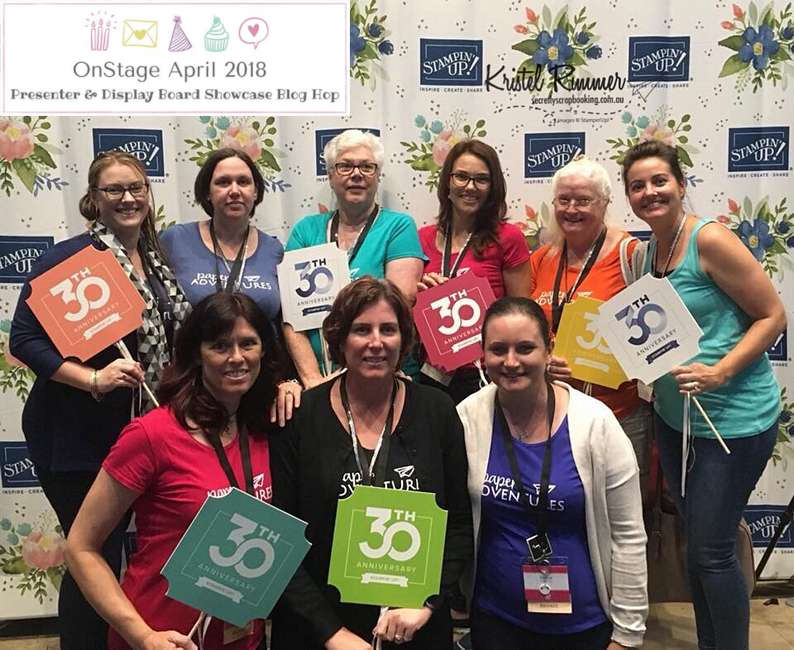 Hi and welcome to my blog post, some of our Stampin' Up!® Demonstrators who presented or created display boards for OnStage worldwide will be sharing what they created for the Onstage event in April 2018. I was extremely lucky to be picked to participate in this by creating a display board for the Onstage event in Perth. This means we got a box of some never before seen goodies to create fifteen (15) to twenty (20) items to show off the new products from outside the design team. This was very exciting for me as I had not been selected to be a display board creator before and I felt very honoured to be offered this opportunity.
Note: This blog post contains products purchased from Stampin' Up!®. The latest catalogue is here.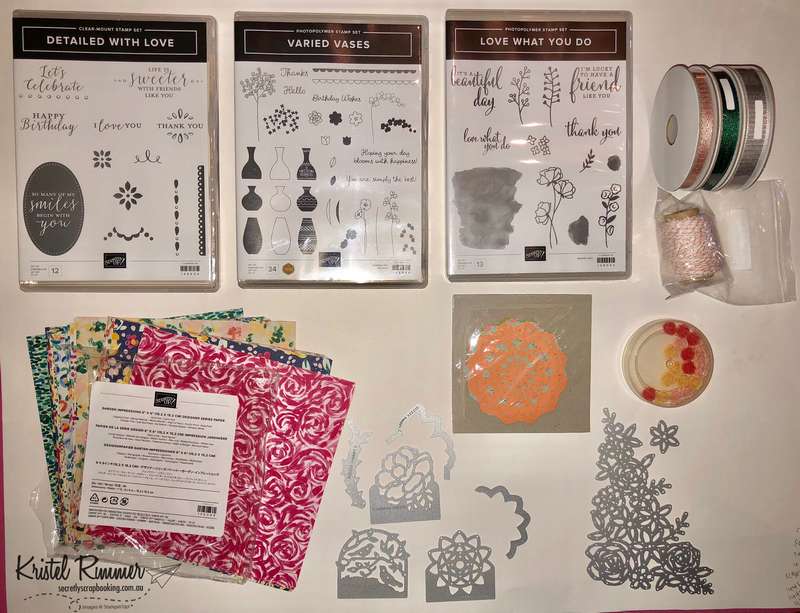 I thought I would start by showing you the items that were in the display stamper box that I recieved. It was very exciting to see new items but also at the same time it was a bit nerve racking as I was not sure what I was going to be making. One of the challenges you face is that noone has made anything with these items before you and you may receive items that use new colours or, as was the case for me, that did not match up. The items are often protypes which means they may not be labelled or come in the new packaging.
As you can see I was given the:
Detailed With Love Clear Mount Stamp Set (146606)
Varied Vases Photopolymer Stamp Set (146644)
Love What You Do Photopolymer Stamp Set (148042)
Botanical Tags Thinlit Dies (146824)
Springtime Impressions Thinlit Dies (146326)
Garden Impressions 6" x 6" Designer Series Paper (146289)
Metallic Ribbon Combo Pack [Petal Pink & Shaded Spruce] (146329)
1/2" Textured Weave Ribbon - Grey Granite (147656)
Silver & Petal Pink Bakers Twine (146288)
Coloured Doilies [Coastal Cabana, Flirty Flamingo, Grapefruit Grove And Old Olive] (146935)
Blossoms Elements Embellishments (146330)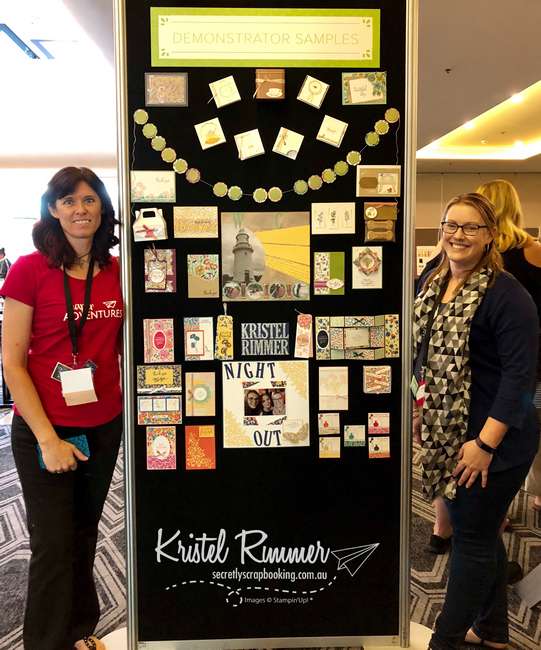 It appears lightning does strike pretty close to twice as one of my lovely team mates Joanne Gaff from the Paper Adventures team was also picked to be a display stamper (shown in the picture above). This was quite exciting having two from our team with displays but this made it all the more difficult to ensure we did not discuss what we were doing or what we received as is required by our agreement with Stampin' Up! This worked out well for us anyway as it made it a rewarding and exciting experience to share what we made on the day.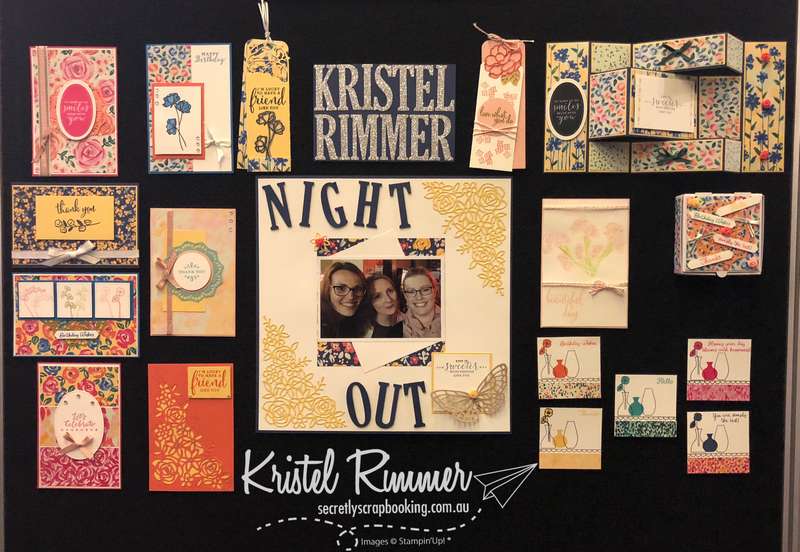 As you can see I made eight (8) 6" x 4" card fronts, five (5) 3" x 3" card fronts, two (2) bookmarks, a 12" x 12" scrapbook page, a pizza box to store the 3" x 3" cards and a tri-fold fancy fold card. All designs were completed and made using a combination of new and current stock.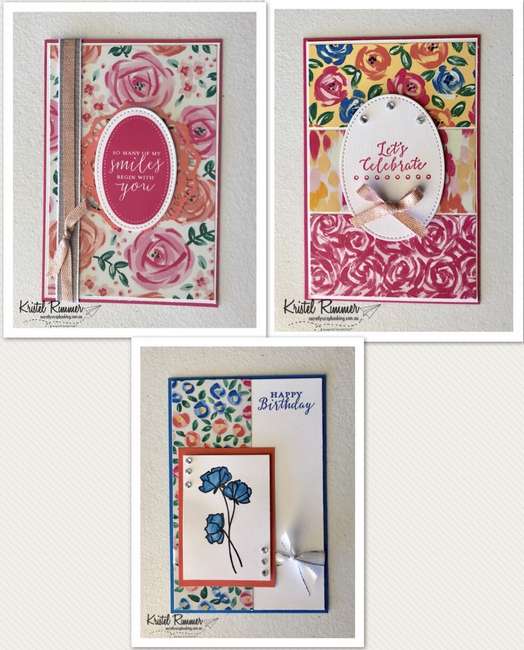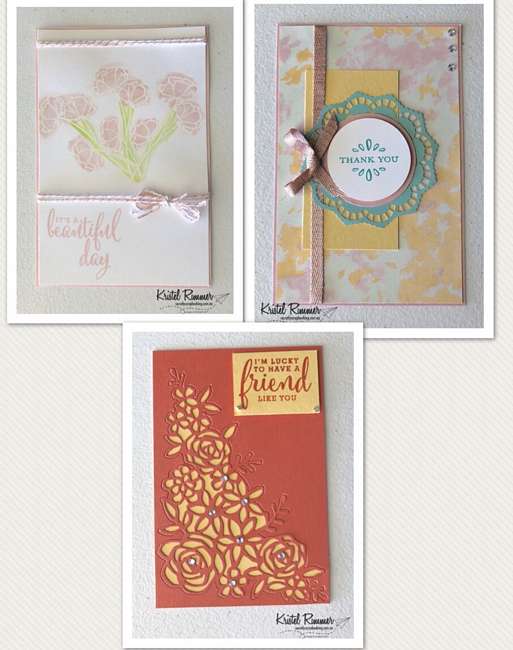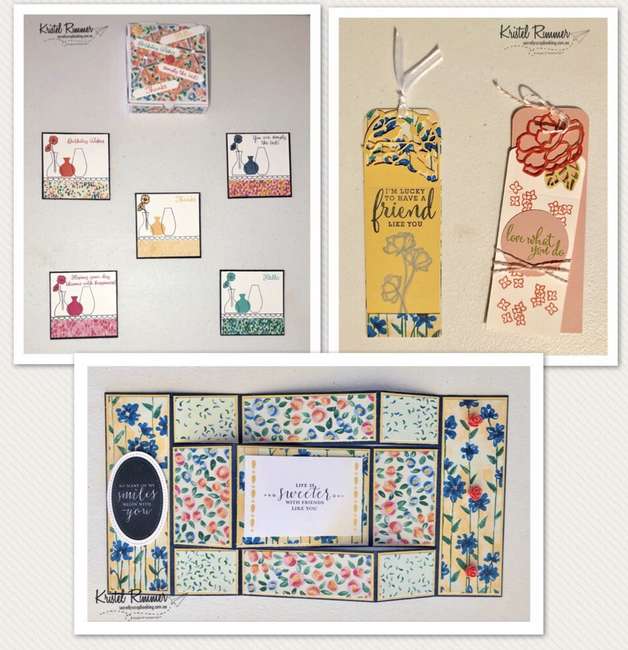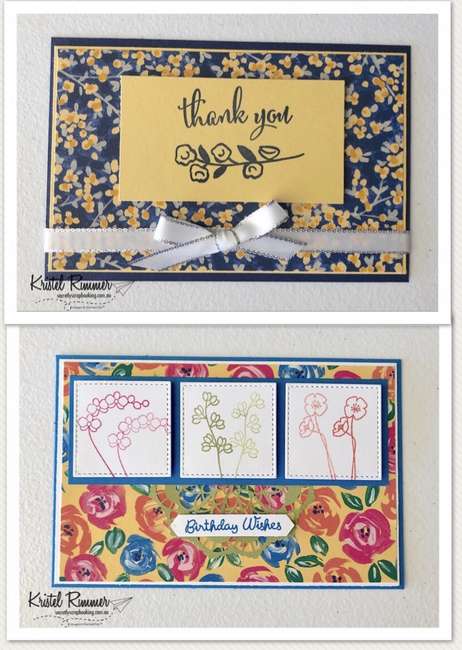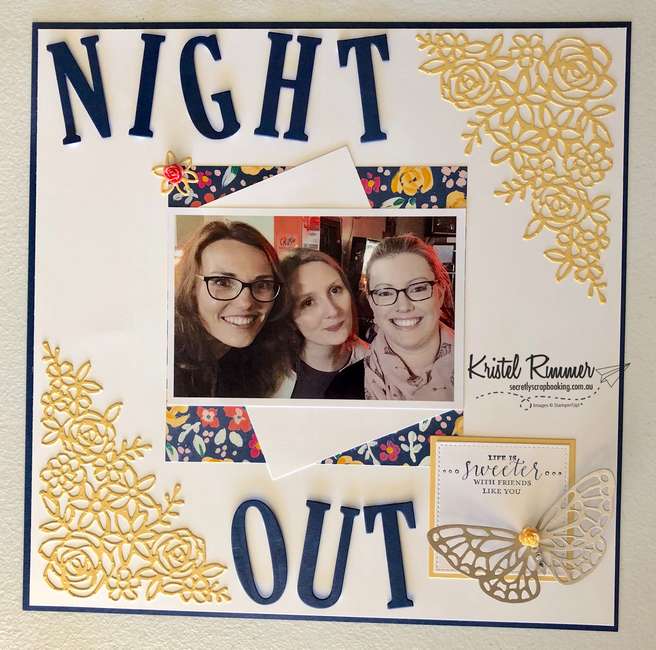 If you are interested in seeing what Joanne has made then you can check out her link below (opens in a new tab):
Thanks for reading my post and please leave a comment if you found this post helpful and maybe to help me discover what you ended up making. I hope you enjoy reading the next post when you hop over to our next lovely participant, Emily Campbell. Now it's time for me to go back to Secretly Scrapbooking!
Stella Xx
Bunbury, WA
Join | Shop | Candle Product List
Secretly Scrapbooking Home | Jump To Comments
---