Welcome to my blog, with Mother's Day just gone I wanted to share some of my creations inspired by this special day. I made something for both my mothers, with one of these a Double Z card, similar to the one I showed off in the ESAD Eastern Palace Blog Hop. I have also tried a Four Fold card which I thought would be a great card to try. One of the recipients of these cards also received a set of tile coasters I created in the leadup to Mothers Day which you hopefully read about.
Note: This blog post contains products purchased from Stampin' Up!®.
First up let's talk about the Double Z card I made as this is one of my favorite fancy fold cards that I am keen to play around more with. This particular card was a challenge as my mother arrived early for dinner while I was still finishing it and having to keep her away from my craft area...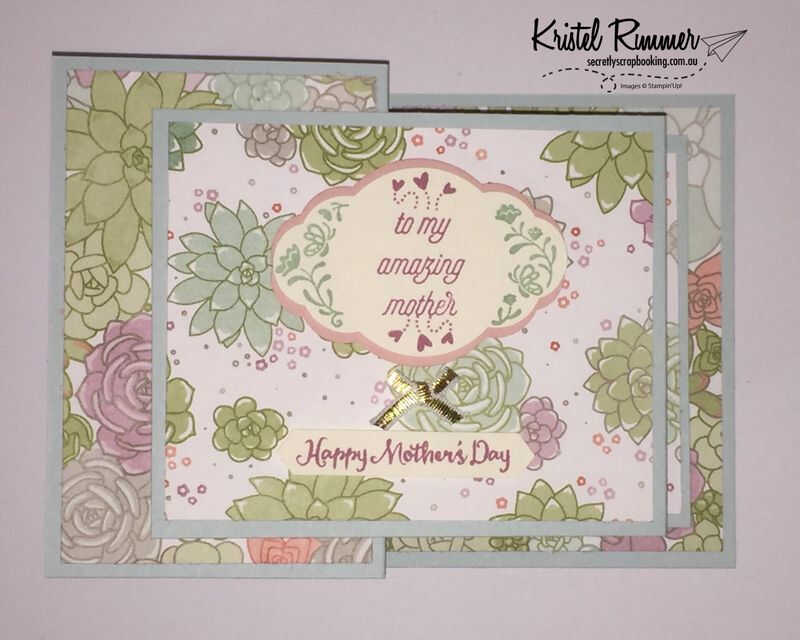 To make this card I used retiring Mint Macaron cardstock and retiring Succulent Garden DSP which is double sided. I used the Oh So Succulant stampset to stamp the Happy Mother's Day. The main decal was a combination of several stamps and punches. The That's The Tag stampset was used for the little hearts and the sentiment. The Label Me Pretty stampset was used for the surround flowers and also the coordinating Pretty Label Punch for the label and backing.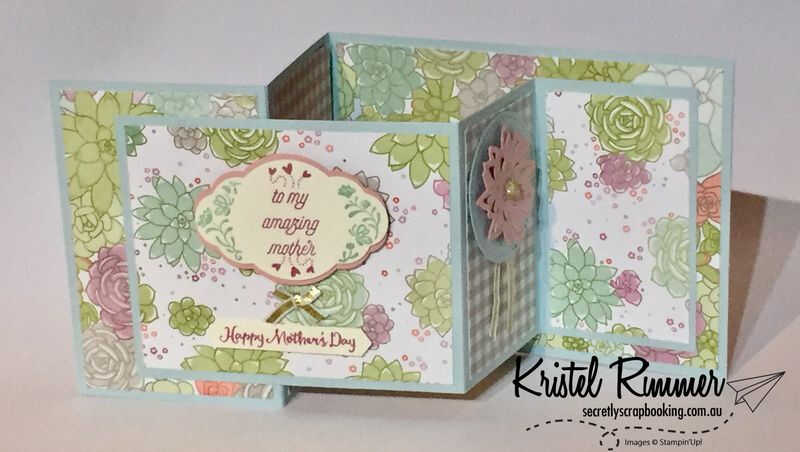 To make the internal decal I used the Succulant Framelits and Round Stitched Framelit to make a floral medallion. To give it a bit of a sparkle I used a bit of gold ribbon on the front, on the inside this was also used behind the decal and a new gold colored faceted gem in the center.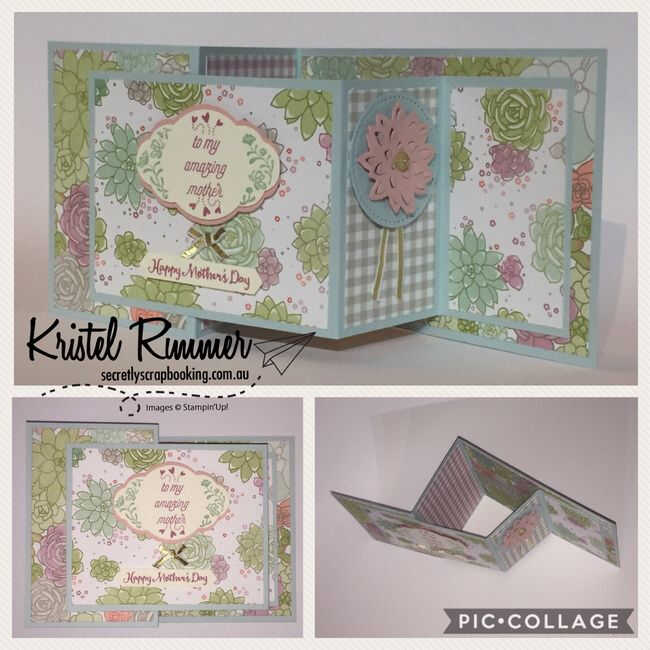 I really love this card as it is a great mix of mellow colors and the subtle use of gold on the card just makes it stand out really well when it's closed and opened.
The Four Fold card I made for my mother was a challenge in that I had never made this card before and it is deceptively a time consumer.
This card was a collective of many many materials, stampsets, framlits etc. This card has a huge amount of surface area to cover and so you find yourself wondering what you'll fill it all in with. It's also not a very stable card to stand up so you have to have it opened fairly evenly for it to remain open. I've tried to use similar colors to my Double Z card substituting the Mint Macaron cardstock for Sweet Sugar Plum. To be honest I didn't keep track of the stampsets I used so some may be retired but I did use the same Happy Mother's Day stamp for the front. As with my other card I have used the gold ribbon to trim the card which in this case also hides my seams between cardstock and / or DSP.
The card front and back looks as follows: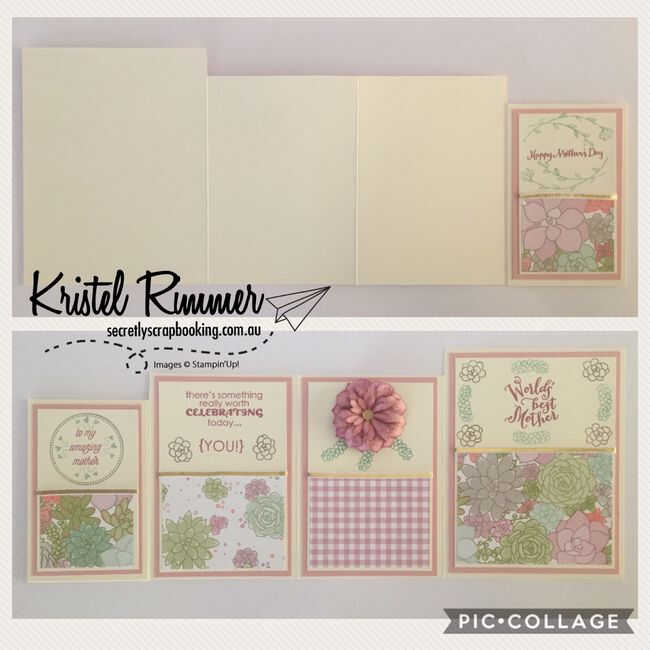 Hopefully you feel inspired to play with some new concepts and you have found something to be excited about. Be aware that to make some of the items I used the following YouTube links as a basis for my designs:
If you are interested in finding out more about what I made, would like to have something made for a special occasion or simply want to talk crafting then feel free to contact me. Now it's time for me to go back to Secretly Scrapbooking!
Stella Xx
Bunbury, WA
Join | Shop | Candle Product List
---