Kelly's Stamping Friends Blog Hop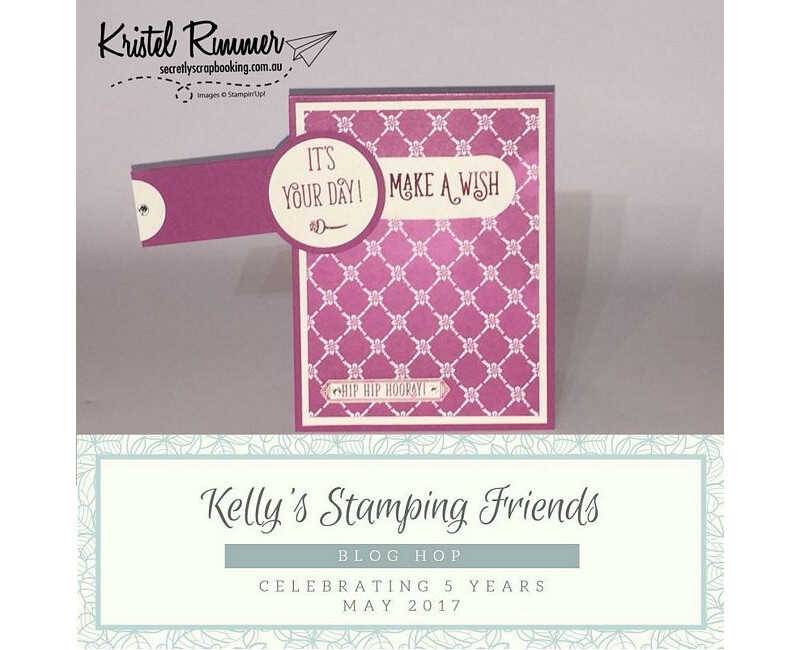 Hi and Welcome to the Kelly's Stamping Friends Blog Hop! This Blog hop was inspired by Kelly Kent who is celebrating 5 years with Stampin' Up!.
Note: This blog post contains products purchased from Stampin' Up!®.
For those who don't know I am one of Kelly's downlines and have been for the past 3ish years. Throughout this time I've transformed from a 12 x 12 scrapbooker (no stamping) to now making anything I can get my hands on and realising there is no limit!
So that's enough about Kelly and I lets get on to showing you what I have made for this blog hop.
Today I would like to share with you a slider birthday card. I thought I would try this as I haven't done one of these before. With the new catalogue coming out this week I thought I would show off a few more of the new items. I'm really enjoying the new in colors and today I have used the Fresh Florals DSP and Berry Burst Cardstock. I have also used the Happy Birthday Gorgeous stamp set.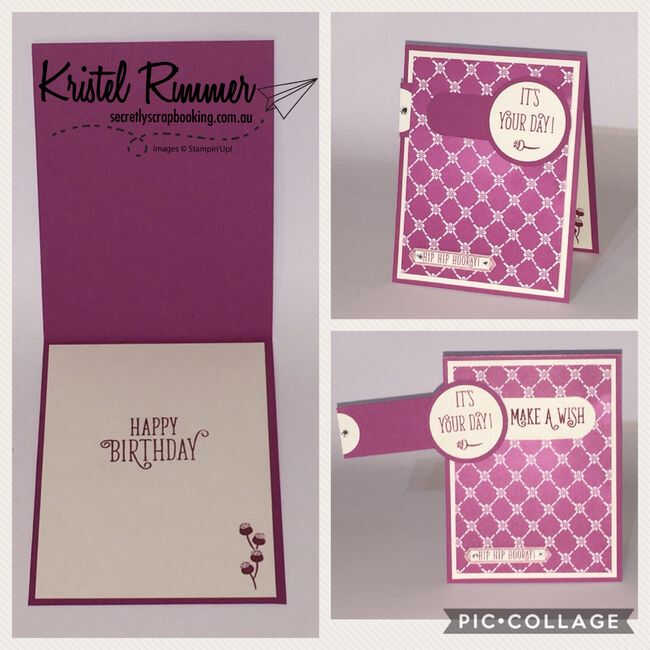 The reason I chose to try this card was because I liked that it gave a fun feature on the front yet still not to bulky to post. This card has plenty of space on the inside for writing your message. This is a super easy card to make but you still need to make sure that when adding your foam dimensionals they aren't to close to the edge as you don't want to see them sticking out from the sides.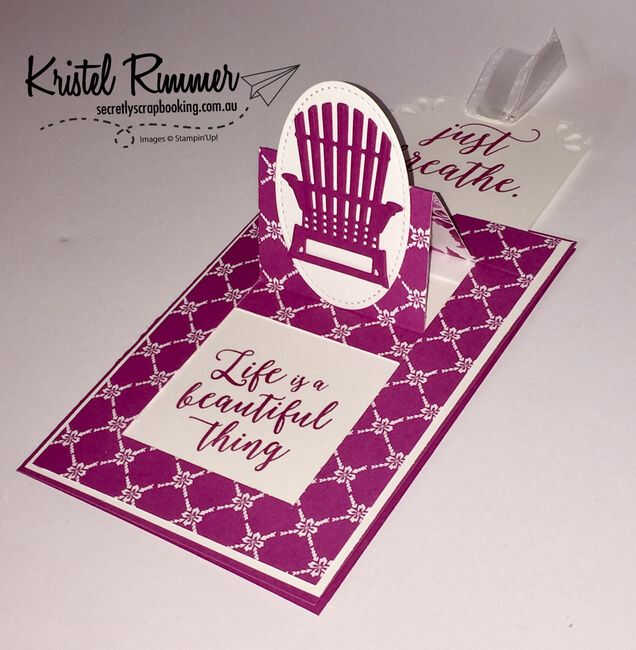 The next card I would like to share with you is a pop up slider card, yet again another card style I hadn't tried before. I have used the Fresh Florals DSP and Berry Burst Cardstock again but this time with the Colourful Seasons stamp set and Seasonal Layers thinlits.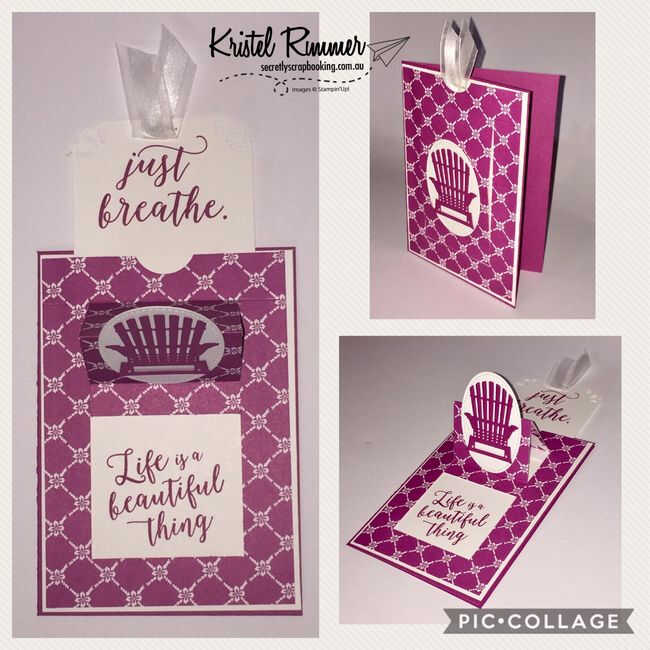 This card I really liked as it once again folds flat for posting but looks quite specky when you pull the slider tab and the front of the card stands up. This card also opens up like a standard card so there is plenty of room to write. I thought that the little deck chair fitted in well with the way the card works and with the sentiments as well. This card is reasonably easy to make just need to make sure when you put the DSP overlay down you line everything up.
To make some of the items I used the following YouTube links as a basis for my designs:
If you would like to know more about anything I've made today, about the new catalogue, to see any of the products I've purchased or simply want to chat about scrapbooking in general then feel free to contact me.
Thanks for reading my post now it's time to hop over to our next lovely participant, Kathryn Mangelsdorf. Now it's time for me to go back to Secretly Scrapbooking!
Stella Xx
Bunbury, WA
Join | Shop | Candle Product List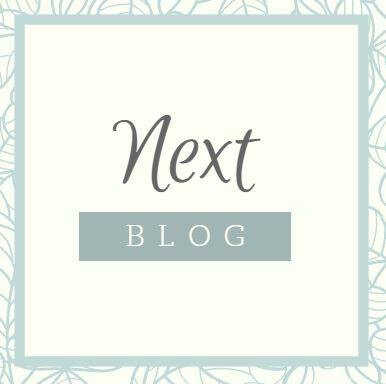 Secretly Scrapbooking Home |
Jump To Comments
---