Kelly's Stamping Friends - Birthday Blog Hop 2018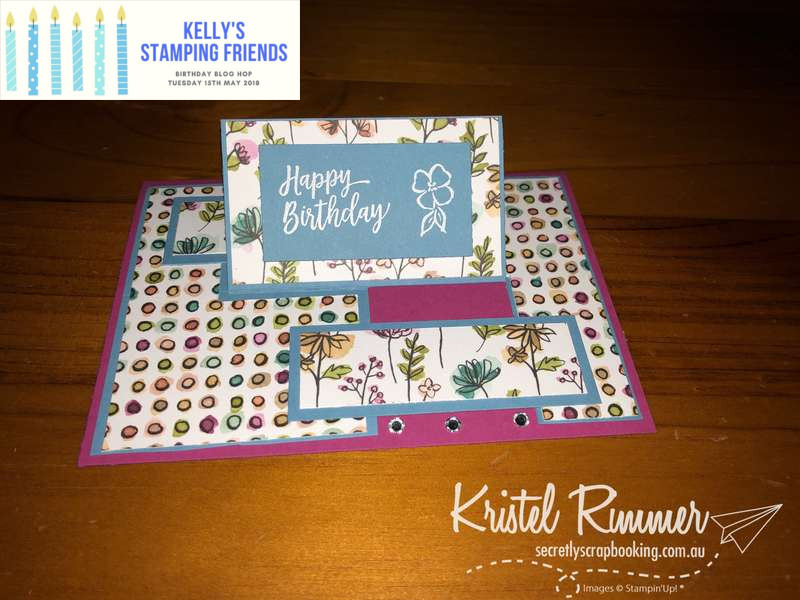 Hi and Welcome to Kelly's Stamping Friends Birthday Blog Hop! This Blog hop was inspired by Kelly Kent who's birthday is today.
Note: This blog post contains products purchased from Stampin' Up!®. The latest catalogue is here.
Today the card I would like to share with you is a impossible card. I thought I would try this as I haven't done one of these before. I changed up the design a little by adding the impossible card to a card front so there was plenty of room to write your message on the inside.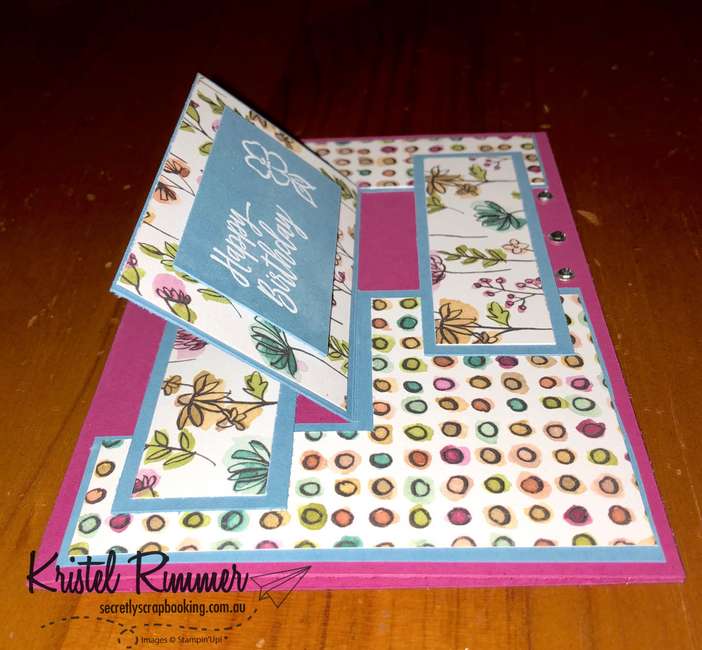 For this card I used Berry Burst, Marina Mist and Whisper White cardstock with the lovely Share What You Love DSP. I stamped the front sentiment and the internal border with the Southern Serenade stamp set and the internal sentiment from the Pretty Kitty stamp set in the Berry Burst ink. To finish this card off I added a few Basic Rhinestones to the front for a bit of bling. The front sentiment was White Embossed as this really stood out on the Marina Mist cardstock.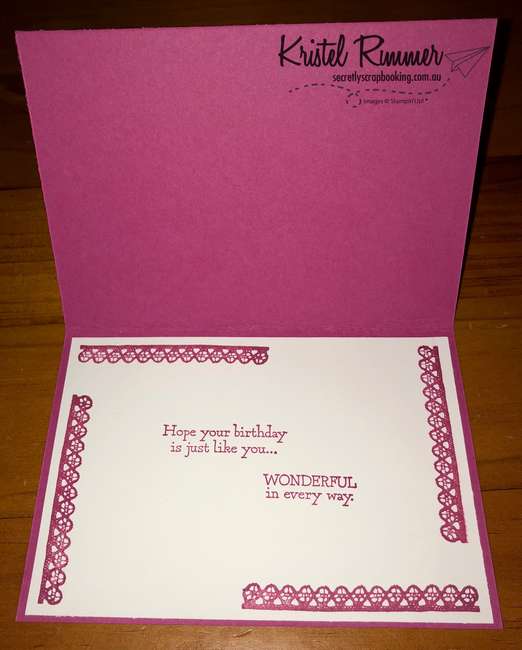 This card I really liked as it folds flat for posting but looks quite specky and stands up when out of the envelope. This card also opens up like a standard card so there is plenty of room to write.
I used the following YouTube links as a basis for my designs:
If you would like to know more about the card I've made today or simply want to chat about scrapbooking in general then feel free to contact me. Thanks for reading my post now it's time to hop over to our next lovely participant, Kim Oliver. Now it's time for me to go back to Secretly Scrapbooking!
Stella Xx
Bunbury, WA
Join | Shop | Candle Product List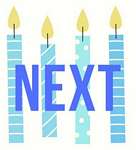 Secretly Scrapbooking Home | Jump To Comments
---