ESAD Sale-A-Bration Blog Hop - February 2018

Hi and welcome to my ESAD Sale-A-Bration blog hop post! A little about Sale-A-Bration, this is a Stampin' Up!® promotion that is held from January to March each year. This promotion generally involves getting access to free products with a nominated transaction spend and I will be showing off some current items in this blog. Sale-A-Bration normally has an early (first) and late (second) release of free items when you spend over nominated amounts.
Note: This blog post contains products purchased from Stampin' Up!®. The latest catalogue is here.
For this blog I chose to show off an item from both the first and second release of Sale-A-Bration this year. I always find it hard deciding which items to pick for free as there are so many lovely items to choose from.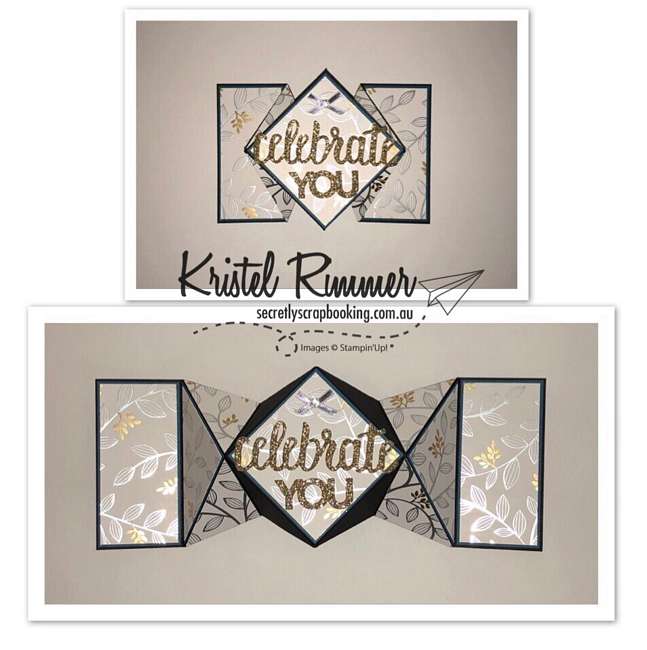 I decided that my first project for this blog would be to make a diamond fold card as I hadn't made one of these before. For this I chose to use Basic Black and Dapper Denim cardstock with a layer of Springtime Foils Specialty DSP. I decided I would test out the Celebrate You Thinlit Dies with some Gold Glimmer Paper. I finished off the card with a bow of 1/8" Silver Ribbon which I think finalised it. This card folds down quite small which makes it easy to fit into a standard envelope to post.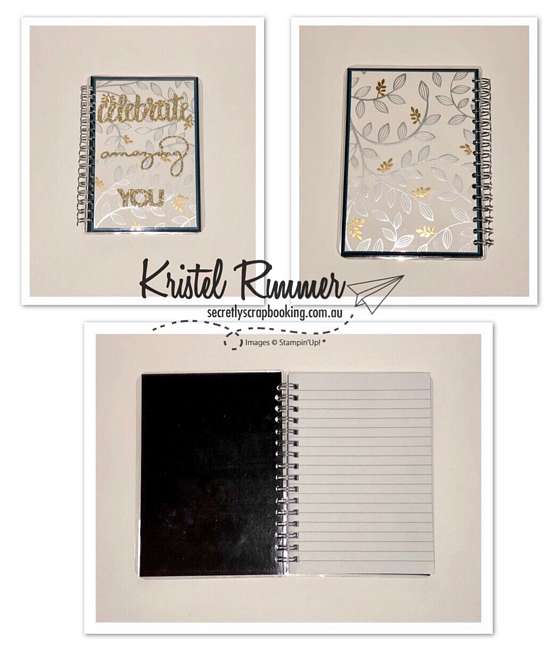 The second item I decided to make was a notebook to match my diamond fold card. Who doesn't love a cute, sparkly, shiny notebook! For this I used Basic Black and Dapper Denim cardstock with a layer of Springtime Foils Specialty DSP. For the wording from the Celebrate You thinlit dies I cut out the wording from my DSP layer and Gold Glimmer Paper then inserted the Gold Glimmer Paper into the DSP cutout so the cover was flat. To finalise this I laminated the front and back cover so it was more sturdy. The covers being flat is fairly important when laminating as bumps can create bubbles or prevent the laminate from binding properly.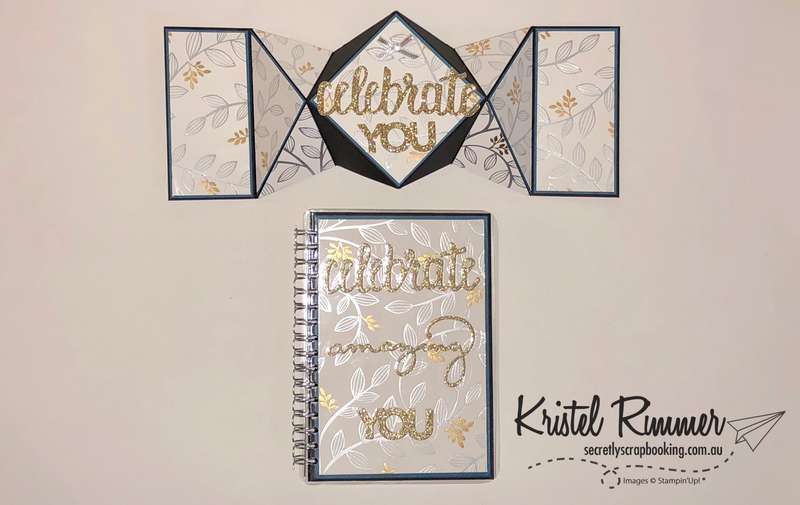 I hope this post has given you some more ideas to create your own Diamond Fold Card or Notebooks. I have listed the YouTube link below that I used as a basis for my Diamond Fold Card design:
Thanks for reading my post and please leave a comment if you found this post helpful and maybe to help me discover what you ended up making. I hope you enjoy reading the next post when you hop over to our next lovely participant, Libby Dyson. Now it's time for me to go back to Secretly Scrapbooking!
Stella Xx
Bunbury, WA
Join | Shop | Candle Product List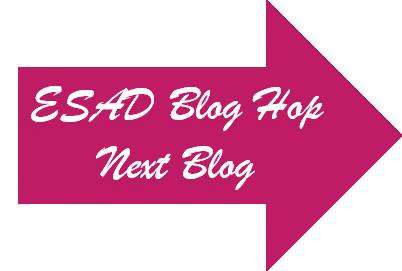 Secretly Scrapbooking Home | Jump To Comments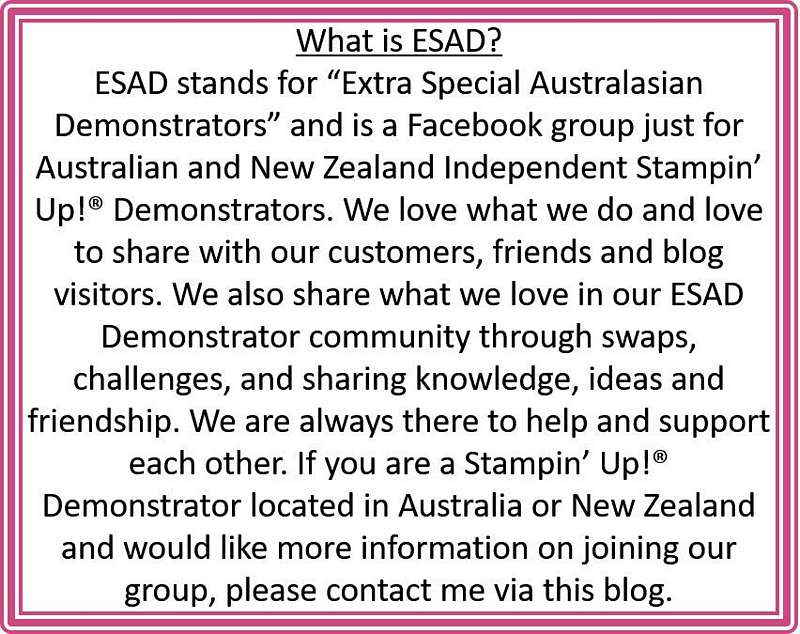 ---
Product List
---