ESAD Favourites From 2017 / 18 Annual Stampin' Up!® Catalogue Blog Hop!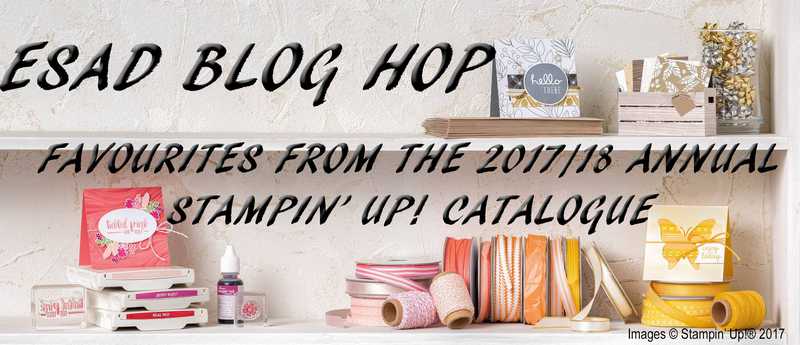 Hi everyone, I would just like to say welcome to my ESAD Favourites From 2017 / 18 Annual Stampin' Up!® Catalogue Blog Hop post!
This catalogue has so many fantastic / favourite items it was super hard to pick a favourite to brag about. For this blog post I picked the Ribbon Of Courage stamp set and matching framelits in remembrance of some amazing and loved people who are no longer here. I felt this was a great opportunity to show off a new product that is also quite unique as this was inspired by a Million Sales Achiever Patty Bennett. I've chosen to show off this set as a dear friend of mine lost her mother around this time of year and I felt this set suited this situation.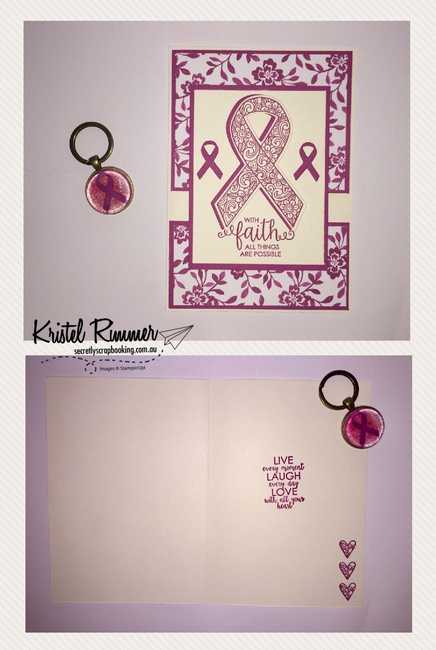 As you can see I've created a card and matching keyring for this blog post which look great together. I'd like to talk about the card first as this was the first item I created of the two. To make this card I chose to use one of the in colours Berry Burst for the ink and cardstock, with the matching Fresh Florals DSP. For the front of the card I left a space between the cardstock to give it a white ribbon effect. I placed the feature backing over the top of the ribbon effect using dimensionals throughout to give a more 3D effect. I also used the Support Ribbon framelits once I stamped my Ribbon Of Courage image to help with the 3D effect. On the inside of the card I wanted to decorate as well but also wanted to keep it quite simple. I think the use of the triple heart in the bottom right hand corner sets off the sentiment nicely and still leaves plenty of room for a heart felt message.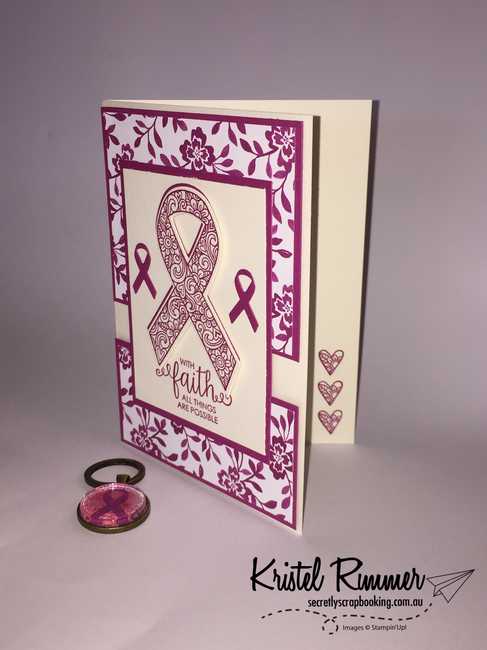 A fellow demonstrator put me onto a supplier for jewellery and knick knacks which is where I ordered some key rings. I thought it might be nice to match a key ring with a card for this occasion so my friend had something to keep with her. The key ring has a one inch diameter feature which i filled the base with Whisper White cardstock. I used Berry Burst, Fresh Fig and Powder Pink ink to dauber the cardstock for the backing and then used the Support Ribbon framelits to cut the ribbon out of some Berry Burst cardstock. I finished off the key ring with a flat glass tile which I think worked better than the dome tile that was also available.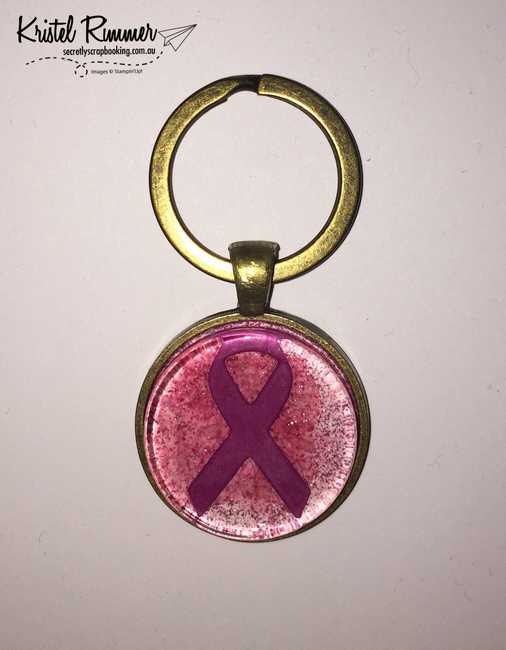 In addition to the card and key ring I chose to do a tile for my fiends mothers anniversary as a gift that will be used as a candle plate. For the tile I used a technique which I have used previously involving permanent markers. I used the Ribbon Of Courage stampset with the retired Stampin' Up! Stayz' On ink to stamp on the tile. If you would like to know more about making tiles please refer to my previous post on this subject From Tile To Coaster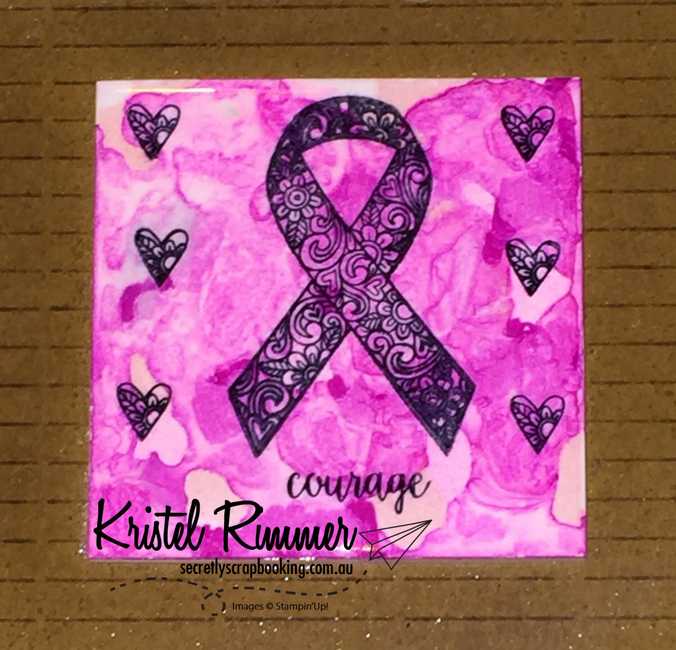 From this post it shows how versatile this stamp and framelit set is as I have been able to make three completely different items and there are many more in mind to try. I will be posting about the candles I made for my friend separately as they are not Stampin' Up! oriented.
I hope this post has persuaded you to think of this set as your new favourite and helped you get excited about the new catalogue. Thanks for reading my post now it's time to hop over to our next lovely participant, Maree McIntosh. Now it's time for me to go back to Secretly Scrapbooking!
Stella Xx
Bunbury, WA
Join | Shop | Candle Product List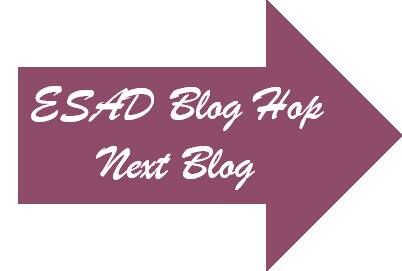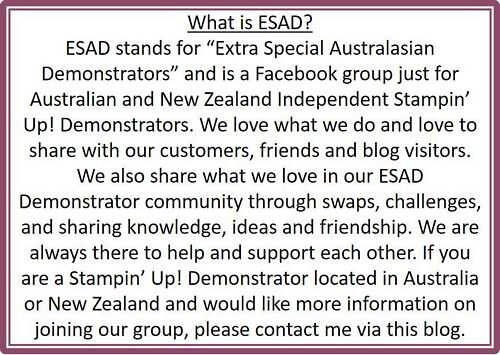 Secretly Scrapbooking Home |
Jump To Comments
---