ESAD Eastern Palace Suite Blog Hop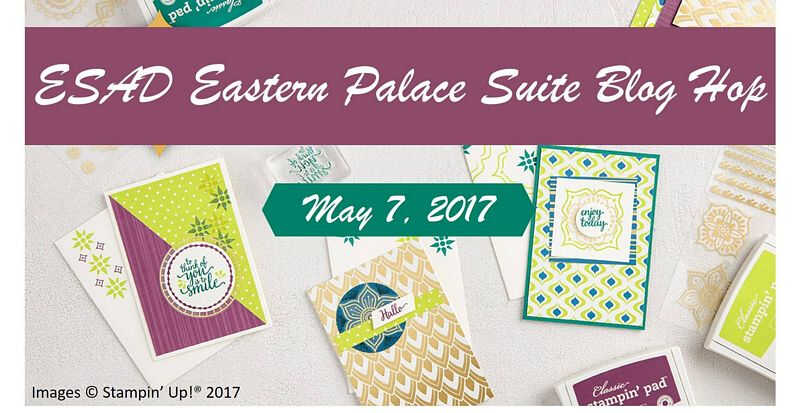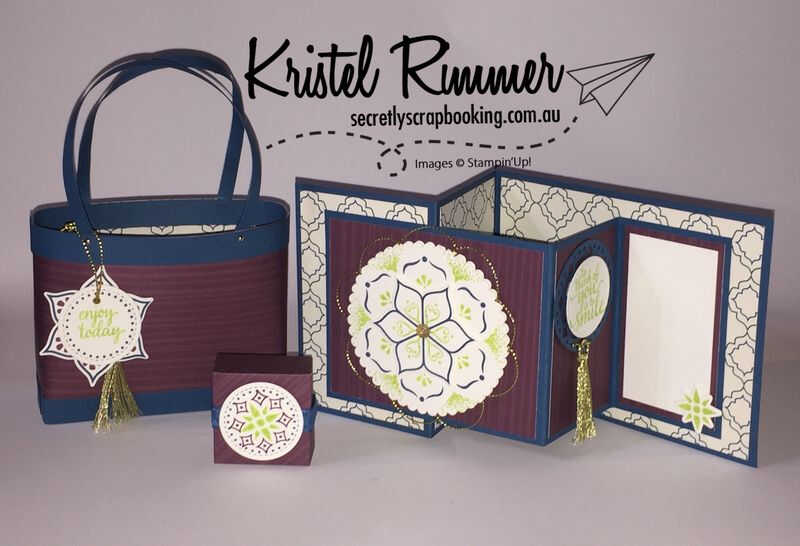 Hi everyone, I would just like to say welcome to my ESAD Eastern Palace Suite Blog Hop post!
Note: This blog post contains products purchased from Stampin' Up!®.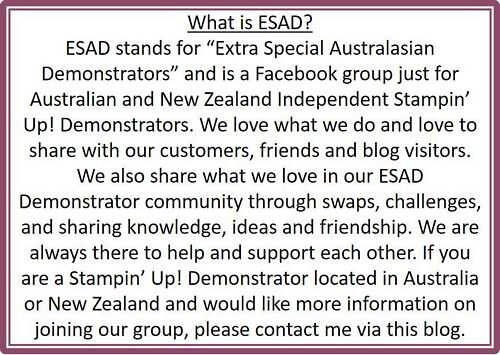 So today I would like to share with you the items I made with the Eastern Palace suite. First up I made a double Z card and I wanted to show you that you can make a simple version or by adding just a few things you can make it into a more unique version. The card I made today I hadn't tried before and I always like trying new things. The card consists of the Eastern Palace DSP and Dapper Denim cardstock which works well together.
The simple version I made featured the large medallion / flower as a center piece that was made using several stamps from the set. I used the Dapper Denim and Lemon Lime Twist from the new in colors set on Whisper White cardstock to match the DSP and other cardstock. I used dimensionals to raise the centre piece and give the medallion / flower more depth and make it standout. I've then used golden trimming cord to emphasise the medallion / flower which I thought took the card a little bit further. On the inside I left the panels fairly blank leaving the card quite simple with a white panel for writing on.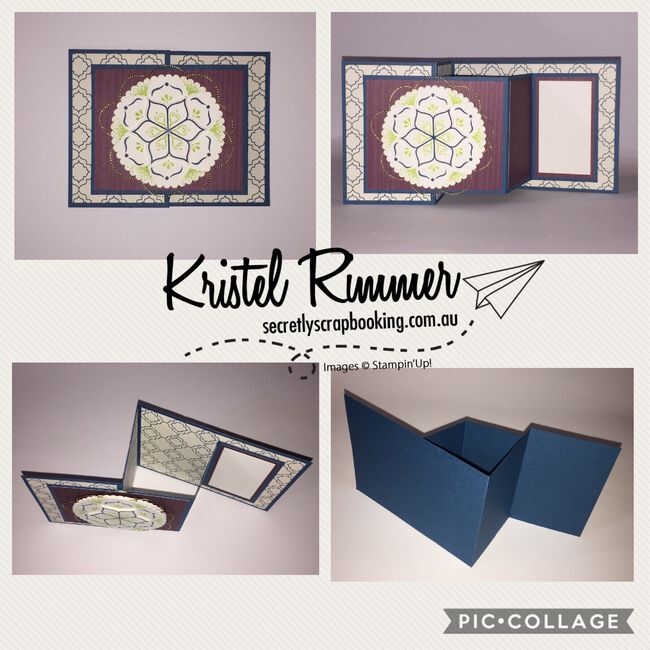 I wanted to take the card a bit further as the double Z card is quite an impressive card and I thought it would warrant being a display piece on a mantle. To make it a bit more unique I wanted to use some of the other Eastern Palace items. I jazzed it up by stamping the flower image with with a Faceted Gem, some cording trim and a mini tassel attached to a sentiment to add to the internal DSP panel. To make the white writing panel a little bit more funky I added a little handstamped Lemon Lime Twist colored flower decal in the bottom right corner.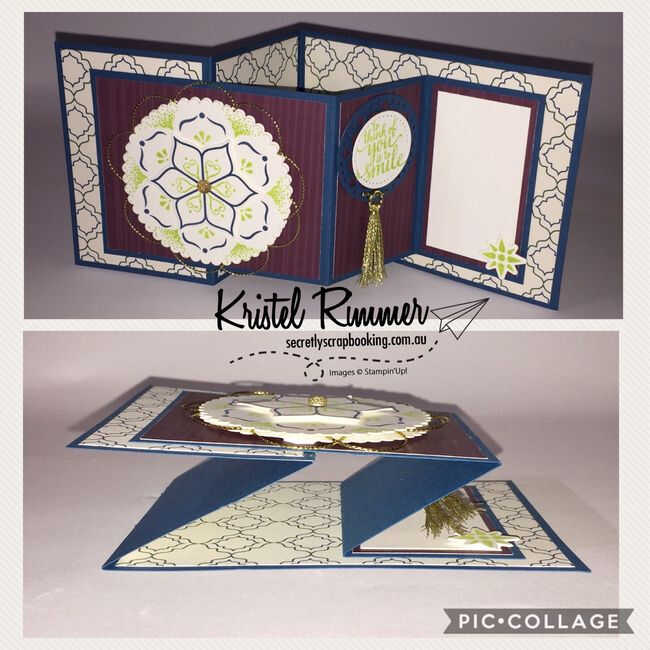 I thought this looked great and would be a really nice card for something like mothers day or where you wanted to go the extra mile. It would make a great card for a big event such as a farewell as you could add some Whisper White cardstock to the back for some more writing or signatures.
The matching tote bag was made using the same matching DSP and cardstock as the card. I also made a little matching tag which included golden triming cord, a stamped image from the Eastern Palace suite and a mini tassel. I thought this was a great accompaniment to the card as it is the right size for the card to be placed inside and allows for the card not sitting fully closed. Of course the card itself folds down compact if you wanted to put it in an envelope.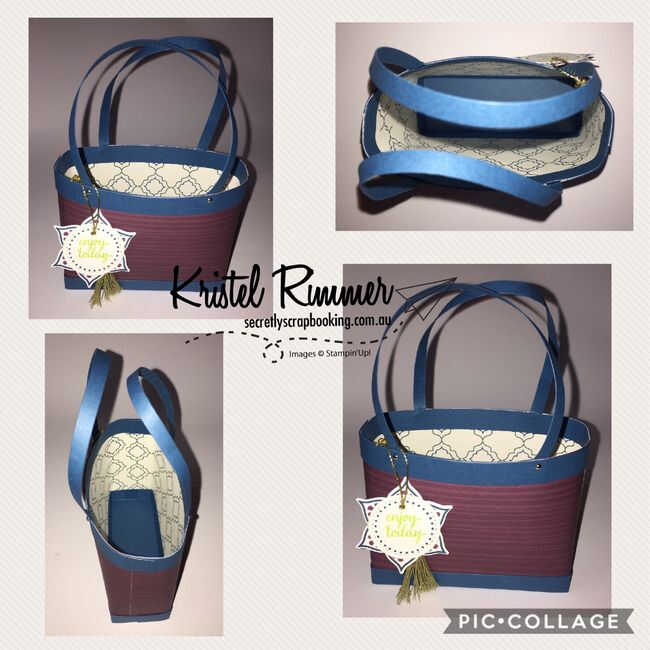 As I couldn't help myself I also made a little tealight candle box to go inside the bag with the card. I feel this really completed the set and made it into a really super little gift set for a mother's day present.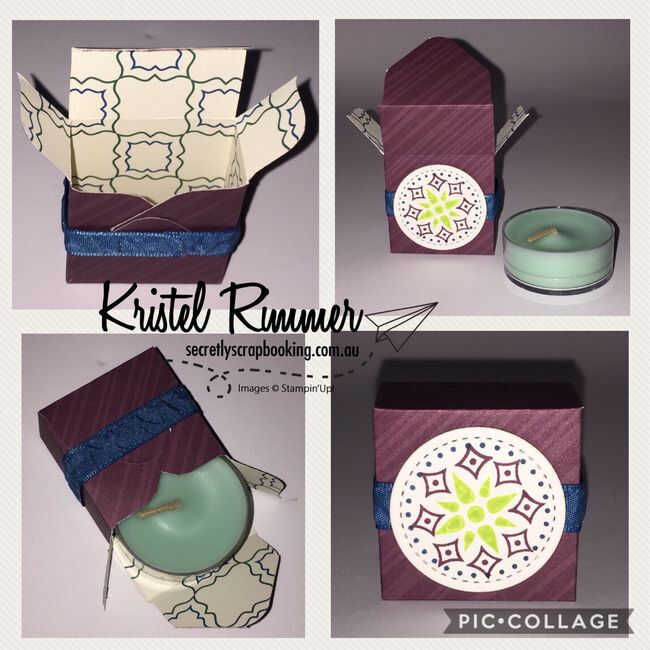 This is the end result!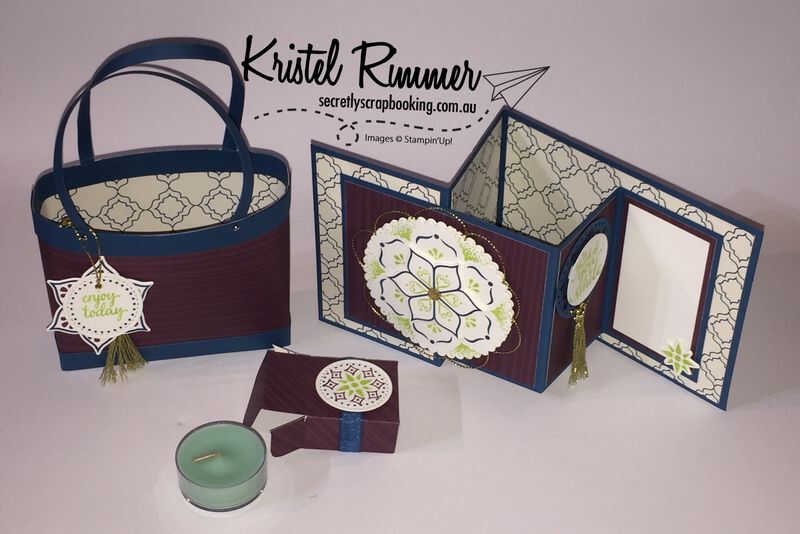 One of the reasons I love this set is you can stamp so many different images and there is matching thinlits as well. Please feel free to contact me if you would like some more information on anything I've spoken about but I really feel this set is super versatile and fun to use. To make some of the items I used the following YouTube links as a basis for my designs:
What's exciting is that in about four week's time we will be able to order from the new Annual Catalogue. At the moment there are two bundles available for the Eastern Palace Suite and you can find them here. If you wish to get a copy of the new Annual Catalogue please let me know.
Thanks for reading my post now it's time to hop over to our next lovely participant, Jenny Hayward. Now it's time for me to go back to Secretly Scrapbooking!
Stella Xx
Bunbury, WA
Join | Shop | Candle Product List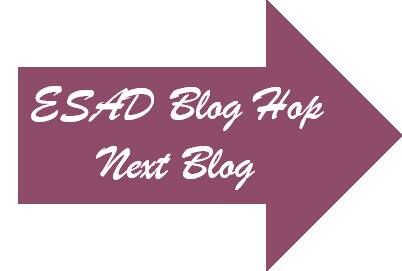 Secretly Scrapbooking Home |
Jump To Comments
---