ESAD 2017 Holiday Catalogue Fancy Folds And 3D Projects Blog Hop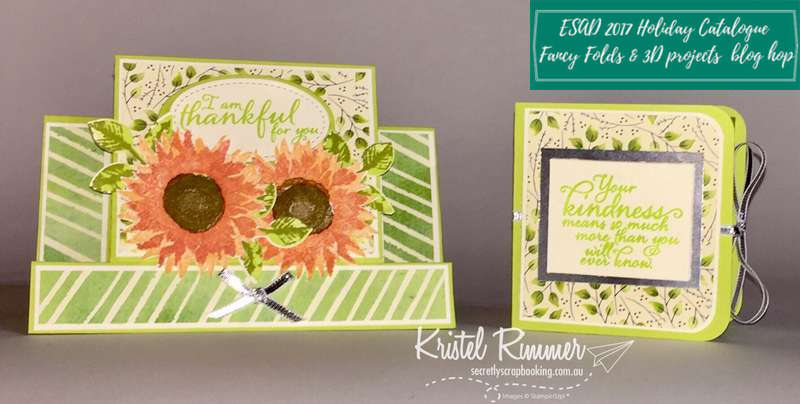 Hi everyone, I would just like to say welcome to my ESAD 2017 Holiday Catalogue Fancy Folds and 3D Blog Hop post! This catalogue has so many fantastic items and my favourites list keeps growing. If you have been following my blog then you will know this is what I love to make. I have been extra creative this time while perfecting a few 3D creations in the process too. So I hope you enjoy reading about the three (3) items I have made especially for this blog.
Note: This blog post contains products purchased from Stampin' Up!®. Latest Catalogue is here.
I chose to feature the Painted Harvest set in this blog which has been used across all three items. I have really been enjoying all the items I have seen made with this set and thought a couple more couldn't hurt. I used Peekaboo Peach and Calypso Coral to stamp the sun flowers throughout with a Soft Suede centre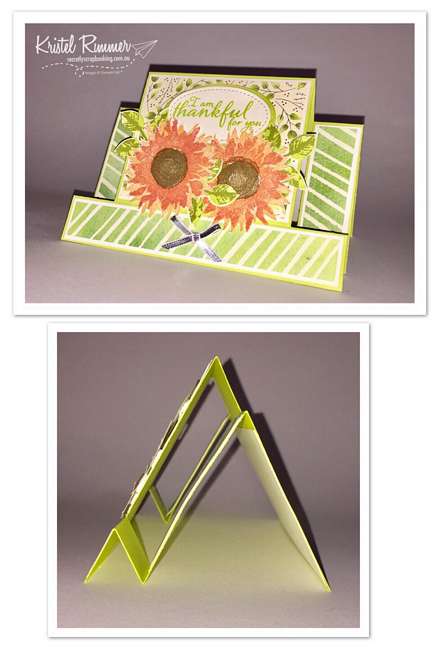 The first item I decided to make was a stepper card, which I haven't tried before. This card was really quite simple to make but looks funky. For this card I used Lemon Lime Twist and Very Vanilla cardstock as well as Painted Autumn DSP. I used the Painted Harvest stamp set to stamp the sentiment, flowers and leaves. I cut the leaves out with the Leaf Punch and fussy cut out the flowers. To finish off this card I added a little bow with 1/8" (3.2mm) Silver Ribbon.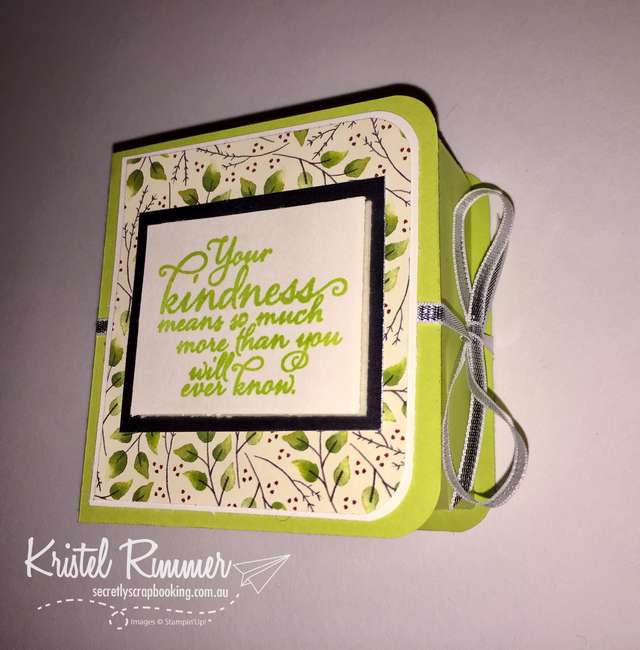 I thought it might be nice to make a matching box for the card above as my second item. For this box I used Lemon Lime Twist and Very Vanilla cardstock as well as Silver Foil Sheets (looks black in the picture). I stamped the sentiment from the Painted Harvest stamp set and finished off the box with 1/8" (3.2mm) Silver Ribbon. This is quite a nice size to put lollies or a little gift in but I haven't decided what to put in it yet.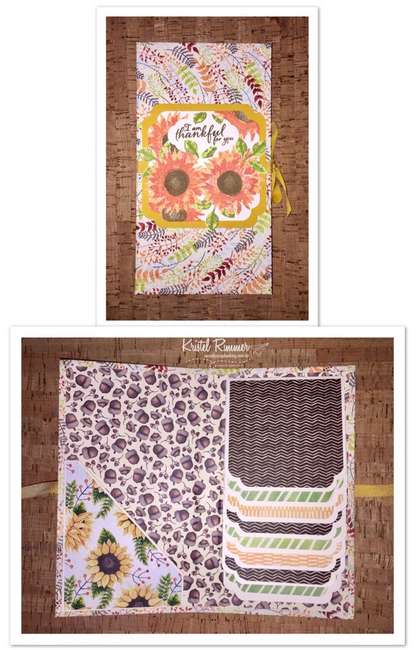 My final item for this blog is the Waterfall Folio which I have never made before but looked amazing and so I couldn't resist. This design took a bit of learning and was definitely a challenge. For this I chose to keep it in theme and use the Very Vanilla and Crushed Curry cardstock as well as Painted Autumn DSP. On the inside there is a little pocket on the left where you could pop a card, some tags or just a little note. On the right is the waterfall section which will look great once I have filled it with photos, such a nice gift I thought. For the sentiment on the front I stamped the flowers on Very Vanilla cardstock and backed it with Crushed Curry cardstock. To finish off the card I fussy cut some flowers and leaf cut outs using the Leaf Punch with a piece of 3/8" Mini Chevron Crushed Curry Ribbon to close the Waterfall Folio.
You can see a video of how the Waterfall Folio works here:
I hope this post has given you some ideas and shown you how versatile this set is. I have listed the YouTube link below that I used as a basis for the Card, Waterfall Folio and the Book Box:
Thanks for reading my post and enjoy reading the next post when you hop over to our next lovely participant, Delys Cram. Now it's time for me to go back to Secretly Scrapbooking!
Stella Xx
Bunbury, WA
Join | Shop | Candle Product List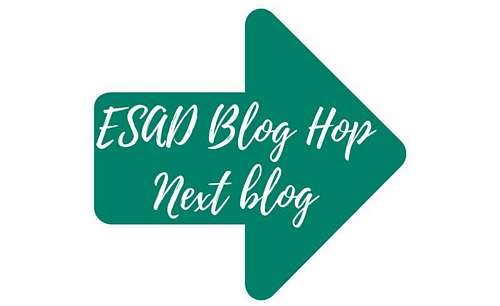 Secretly Scrapbooking Home | Jump To Comments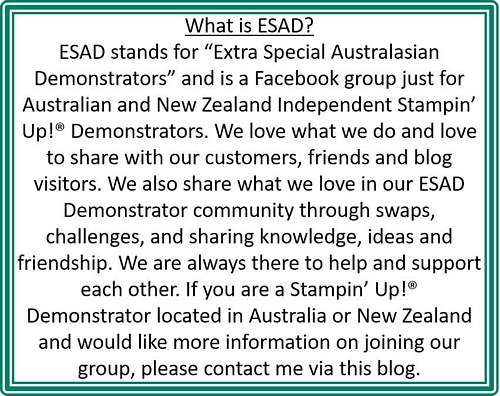 ---
Product List
Note: All prices are shown in Australian Dollars
---