ESAD 2017 / 18 Annual Catalogue Sneak Peak Blog Hop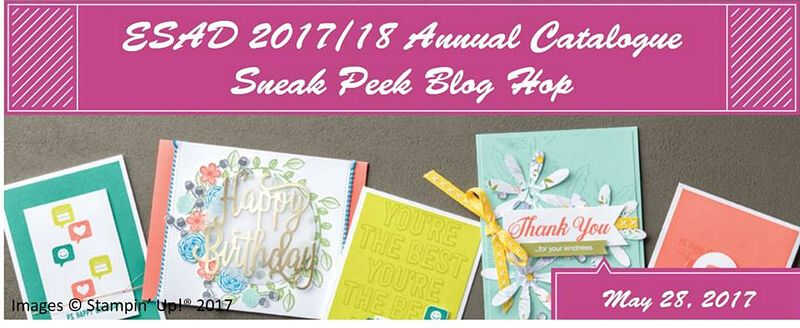 Hi everyone, I would just like to say welcome to my ESAD 2017 / 18 Annual Catalogue Sneak Peak Blog Hop post!
Note: This blog post contains products purchased from Stampin' Up!®.
This is one of the most exciting times with only a week to go before the catalogue goes live....I find it to be a very exciting time myself as there are so many new items available. In saying that it is also a very hard time in making choices of what we want to buy first.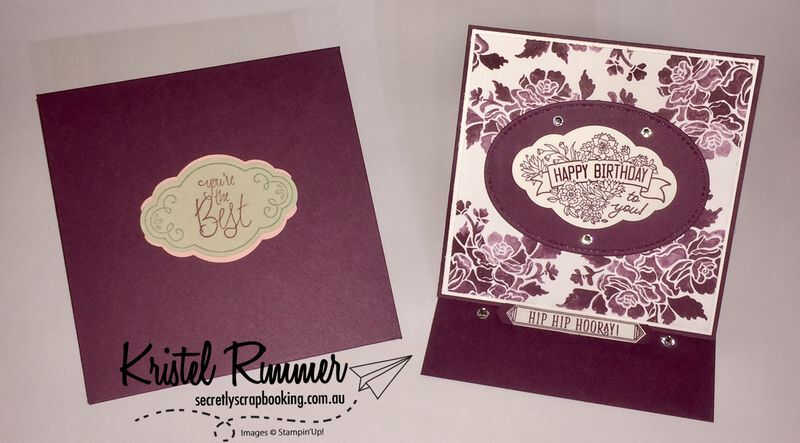 The items I chose to display today for my sneak peak are items I made for my lovely upline Kelly Kent for her birthday.
The first item I made was an easel card with matching envelope and for this I used the new In Color Fresh Fig cardstock and Fresh Florals DSP. I also used the Label Me Pretty stamp set and coordinating Pretty Label Punch. On the inside of the card I used the Happy Birthday Gorgeous stamp set and the Classic Label Punch.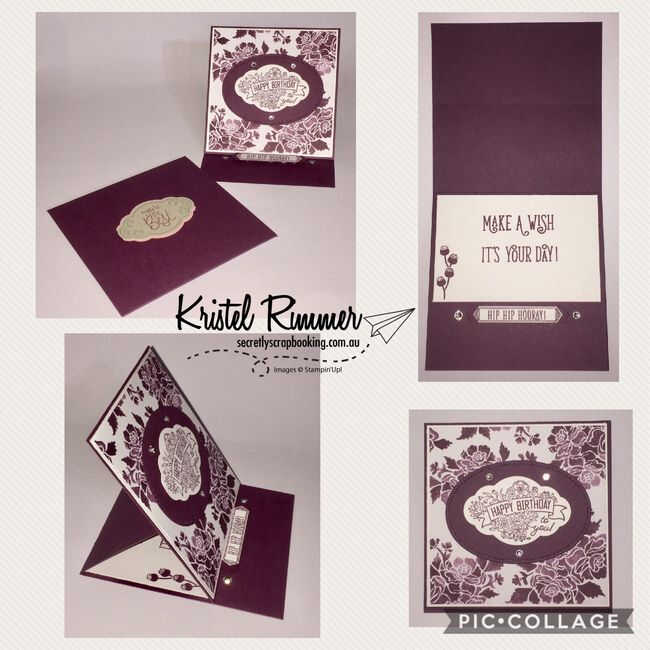 I chose the easel card as I hadn't tried one of these yet and I just love how simple they are to make but look impressive. The easel card is a great display piece and fantastic as these also fold down flat to go in a envelope for posting. This is the type of card where you want the wow factor on the front of the card as the inside remains hidden when the card is on display.
I had a few gifts that were to be delivered with this card so I decided to make a matching bag. This bag was super easy to make using just two 12 x 12 pieces of matching DSP and some ribbon for the handles.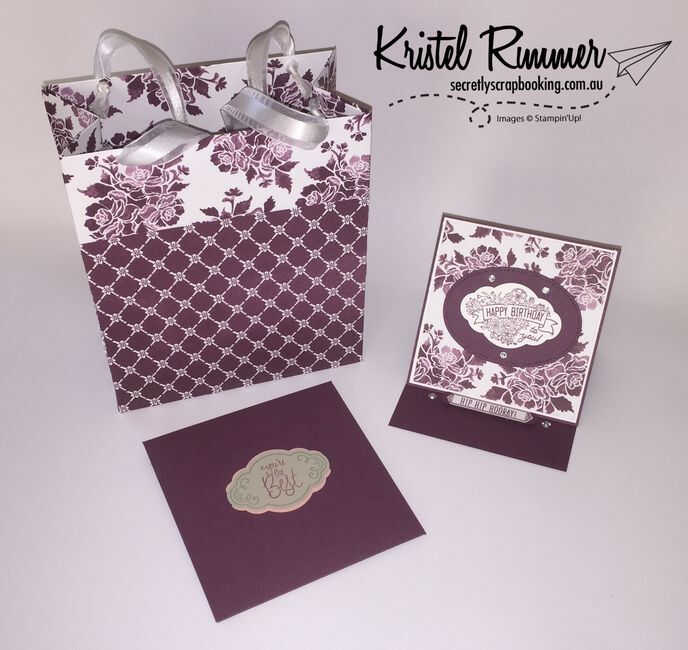 I hope this post has given you a sneak peak worth waiting for and helped you get excited about the new catalogue coming. I have listed the youtube links below that I used to get measurements:
Thanks for reading my post now it's time to hop over to our next lovely participant, Jenny Hayward. Now it's time for me to go back to Secretly Scrapbooking!
Stella Xx
Bunbury, WA
Join | Shop | Candle Product List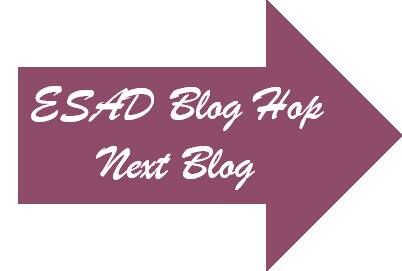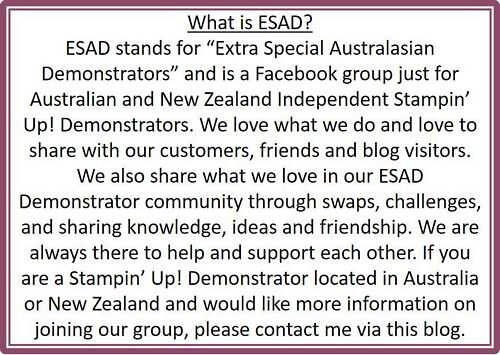 Secretly Scrapbooking Home |
Jump To Comments
---