Annual 2017 Hostess Sets Showcase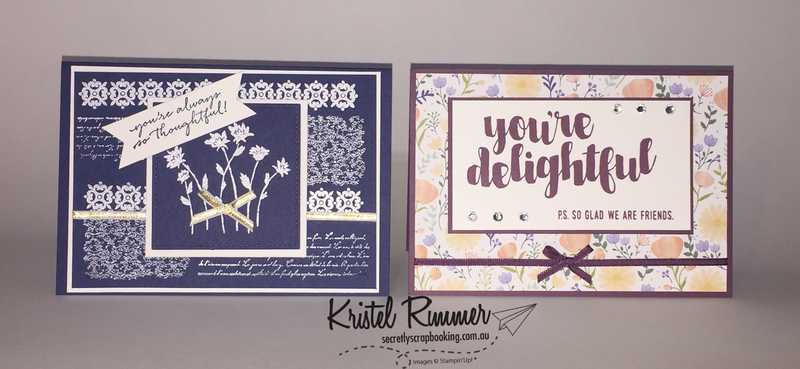 Welcome to my Annual 2017 Hostess Sets Showcase Blog! A couple of days ago I posted a blog of two (2) of the available hostess sets for the Paper Adventures Team 2017 Annual Hostess Sets Blog Hop. I was inspired to write about another two (2) hostess sets I have which did not involve the Embossing Paste.
Note: This blog post contains products purchased from Stampin' Up!®.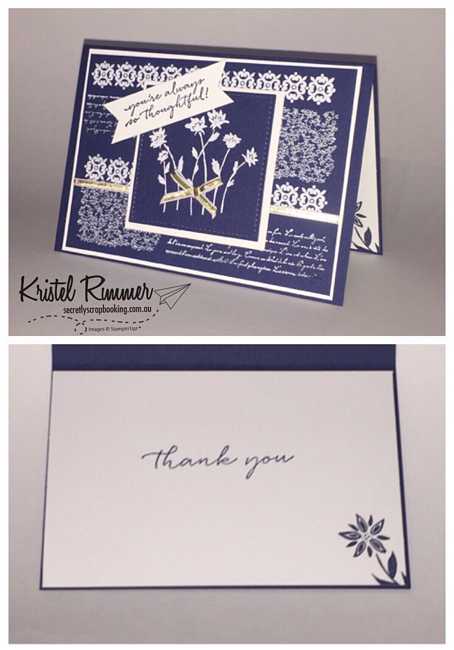 My first card I would like to show you was made with the Background Bits stamp set. I find this set quite a versatile set and fantastic for background stamping but also for making a stunning centrepiece as well. For this card I used Night Of Navy and Whisper White cardstock. I decided I would emboss the images on the Night Of Navy cardstock with White Embossing Powder so the images would really stand out. The last touch to the card was the 1/8" Gold Ribbon which finished off the card front really nicely. I carried the stamp set through to the inside of the card using Navy on White which I feel gives a nice contrast to the card.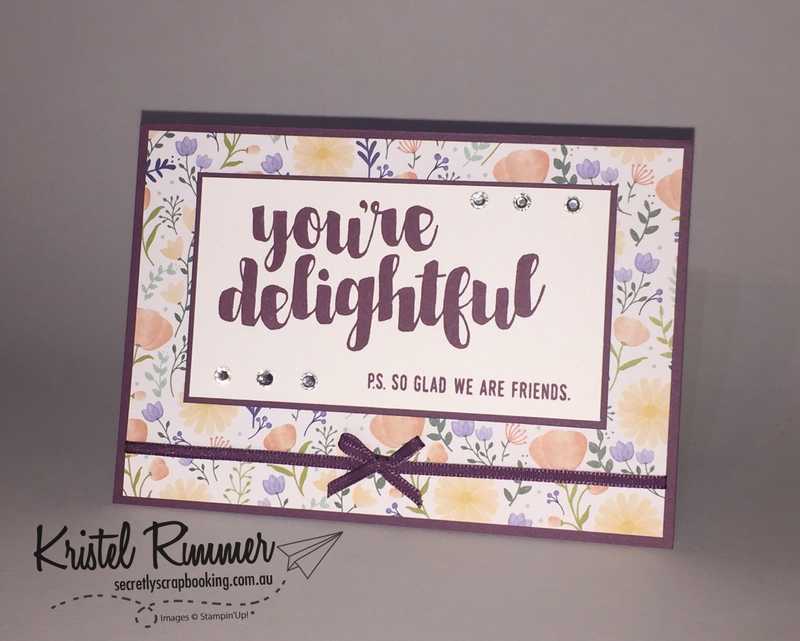 The second Hostess stamp set I used was You're Delightful with the Fresh Fig cardstock, Delightful Daisy DSP, 1/8" Fresh Fig Sheer Ribbon and a few Rhinestone Basic Jewels for the finishing touches. I really liked the fonts used for the big writing in this stamp set. The floral DSP really lifts the card on the darker Fresh Fig cardstock and I think the ribbon and diamontes makes me think of a simple summer dress which is delightful like the card suggests.
I have come to like playing with ribbons more after making these cards, they are so simple but they seem to just be enough trim to take a simple card a little bit further. They add a little extra flair to make the card just that little bit more exciting and interesting. I've been slowly adding to my collection recently and I'm finding them to be something worth investing in for a number of my creations.
Hopefully you feel inspired to play with some ribbon or a concept that you haven't tried before. If you are interested in finding out more about what I made, would like to have something made for a special occasion or simply want to talk crafting then feel free to contact me. Now it's time for me to go back to Secretly Scrapbooking!
Stella Xx
Bunbury, WA
Join | Shop | Candle Product List
---